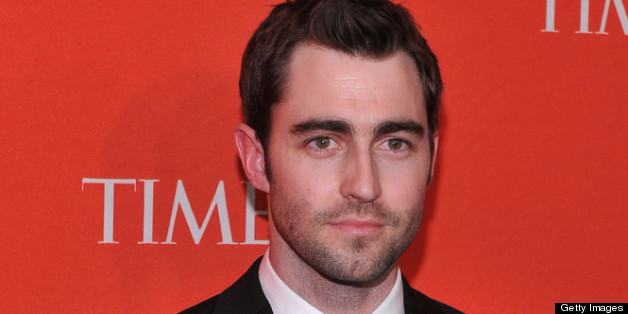 WASHINGTON -- Change.org is opening its petition platform to allow small donors to fund the expansion of a grassroots campaign, an effort to diversify its revenue base and respond to progressive criticism of the site last fall.
The new technology, outlined to HuffPost by Change.org officials, will allow regular users to chip in a small amount to assure that a certain number of prospective supporters are able to see a campaign. A second significant change will allow users to flag campaigns as hateful or misleading, an effort to counteract the criticism that Change was allowing corporate Astroturf groups to effectively purchase the appearance of grassroots support -- with particular attention focused on Fix The Debt, a coalition of CEOs and other groups lobbying for austerity.
Previously, Change.org's business model had relied solely on a handful of large organizations who would pay to run campaigns that would lead to email acquisition. That led to criticism that the company was working with organizations whose mission was inimical to progressivism. Last summer, the company announced it was dropping Michelle Rhee's "Students First." Over the next few months, it reevaluated its advertising policy and instituted a dramatic change -- no longer would companies or organizations need to clear a progressive litmus test. The resulting criticism led to continued thought about the business model.
In November, Alex Lawson, an activist with Social Security Works, which was battling Fix The Debt, proposed to Change.org's Benjamin Joffe-Walt that the company allow users to flag campaigns "specifically aimed at misrepresentation, not being honest or disclosing conflicts," as he suggested in an email to Joffe-Walt. "So this could apply as much to a grassroots campaign as an Astroturf campaign. If a person starts a petition against apples but doesn't disclose they sell oranges that would be flagged."
Lawson told HuffPost he's pleased the company is implementing the idea. "Fix the Debt is an Astroturf organization whose entire sheen of grassroots support they bought from Change.org," he said. "That is the problem I had with Change's old model, it was simple for Wall Street criminals to purchase the appearance of people power, and no way that the grassroots could expose that effort. I am happy that Change.org is listening to the criticism and creating tools that should empower the grassroots over the plutocrats."
A host of other changes are being explored as well, said Joffe-Walt. Future changes might allow users to donate directly to a petition sponsor, or fund a suite of campaign tools, or, for instance, pizzas for organizers or door knockers.
"Over the next year, we will develop a variety of products to enable our grassroots userbase to crowd fund the Change.org campaigns they care about to help them win. As a first step, we are launching 'Promoted Petitions' (link live later today)," he said. Only petitions that have demonstrated grassroots support -- defined for now as at least 250 signatures -- will be eligible for promotion. In beta testing, Joffe-Walt said, the average spend has been $18.
"We see promoted petitions as the first step in better enabling users and organizations to fund grassroots campaigns, and part of the trend towards the democratization of both funding and online advertising," he said. "This is what our users wanted: one of the questions we most frequently receive is how petition creators and supporters can promote their campaigns to more people. Organizations currently have the ability to do this, and we want to give individual petition creators access to the same sort of tools that organizations have to promote their campaigns."
The new feature is in part a response to petition fatigue. Currently, petition signers and starters can freely share their campaigns on Facebook and Twitter, email them to friends or otherwise push them around. But if the same Facebook friend shares dozens of petitions a week, his or her friends start to tune it out.
Change.org currently has 35 million users. It faces competition from, among others, the nonprofit SignOn.org and the White House's We The People petition software, but is the largest online petition company. Earlier this week the company won a Webby for best activism site.
Change.org officials gave Fast Company a product run-through, which can be seen here.
Denis Dison, vice president of communications at The Gay & Lesbian Victory Fund, praised the changes at Change in an email to The Huffington Post.
"In electoral politics, good campaign managers don't miss an opportunity to ask supporters to contribute," Dison said. "This tool pushes that best practice to individual online campaign starters in a really unique and seamless way."
This post has been updated to include comment from the Victory Fund.
BEFORE YOU GO
PHOTO GALLERY
Donors Giving $500,000-Plus To Super PACs