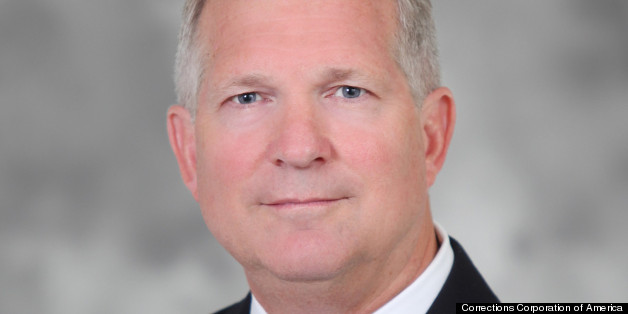 WASHINGTON -- The mismanagement of the Bureau of Prisons' compassionate release program has resulted in terminally ill inmates dying before their requests for release could be approved, according to a Justice Department Inspector General report released Wednesday.
The report also found that the Deputy Attorney General's office rejected the release of an inmate serving a life sentence for distributing cocaine and heroin. The inmate had a "massive stroke" while behind bars and was living in a near vegetative state. Prison officials had to feed him through a feeding tube and turn and reposition him every two to three hours, in addition to helping him go to the bathroom and bathing him two or three times a week.
The Bureau of Prison's director recommended the unnamed inmate's release "due to [the inmate's] totally debilitated medical condition and near vegetative condition with no hope of recovery," but was told that the Office of the Deputy Attorney General did "not concur" with the recommendation.
Today, that prisoner remains incarcerated, with the right side of his body paralyzed, unable to speak, and in need of "total assistance with his activities of daily living," according to the report. Former Deputy Attorney General Paul McNulty, who served for most of 2006 and resigned in 2007, did not respond to The Huffington Post's request for comment.
The report examines the BOP's limited release of prisoners through the program from 2006 until 2011. Harley G. Lappin served as BOP director for most of that time, resigning in May 2011 after a drunk driving arrest. He now serves as Chief Corrections Officer at Corrections Corporation of America, a private prison company, where a spokesman declined an interview request.
Between 2006 and 2011, 28 terminally ill inmates died before the BOP director had decided on requests that had already been approved by a warden or regional director. The report, released by Inspector General Michael E. Horowitz, found that the program was "inconsistently" implemented.
The Sentencing Reform Act of 1984 gave the BOP director the power to request that a federal judge reduce a sentence under "extraordinary and compelling" circumstances, allowing for release based on both medical and non-medical reasons. But BOP didn't release any inmates early for non-medical reasons during the six-year span, according to the report.
While the overall recidivism rate for former federal inmates is around 41 percent, the report found that just 5 of the 142 inmates released under the program were arrested again within three years. BOP could save money if it used the program properly, the report found.
"We concluded that the BOP could realize additional cost savings, as well as receive assistance in addressing its population management difficulties, from appropriately expanding the use of the compassionate release program," the report stated.
BEFORE YOU GO
PHOTO GALLERY
U.S. State Capitol Buildings