On May 1, 1931, President Herbert Hoover pressed a button in the White House that "turned on" the lights of the world's then tallest building: the Empire State Building.
As the History Channel notes, the gesture was obviously symbolic, as it was someone inside the Empire State Building itself that actually flipped the switches.
The Empire State Building Facebook page posted this photo Wednesday from the dedication ceremony: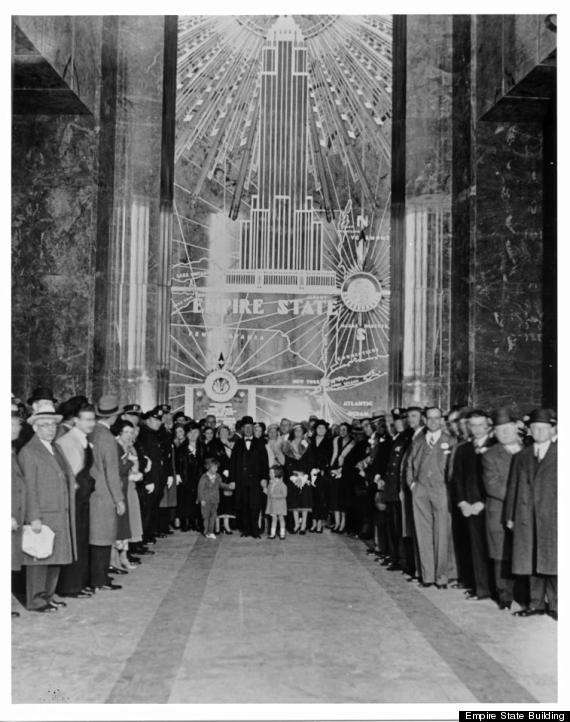 At 102 stories and 1,250 feet high, the building was the world's tallest until 1974, when it was beaten out by the World Trade Center.
After 9/11, it was NYC's tallest building again and remained so until last year, when construction on One World Trade Center passed the 1,250 foot mark.
For more on the history of the Empire State Building, head over to the History Channel.
Check out some photos from the Empire State Building's construction below.
BEFORE YOU GO
PHOTO GALLERY
Empire State Building 1931