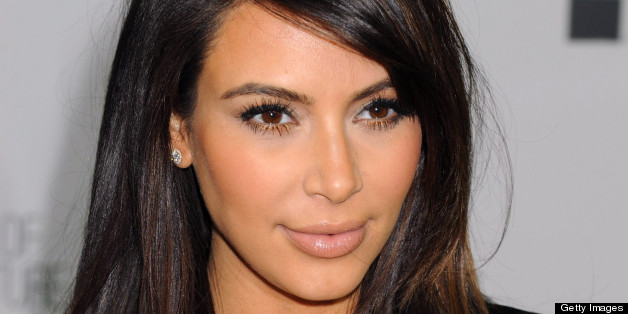 The Kardashian clan is on a very high-profile vacation in Greece these days and the Kardashian-Jenner girls are not particularly shy about sharing their experiences. Today, for instance, Kim shared a video on Keek of her first fish pedicure.
In the video, Kim is seen with big sister Kourtney sitting at a salon in Santorini, about to dip her feet in a tank of water. As part of the popular beauty treatment, doctor fish (otherwise known as Garra rufa) -- a type of toothless carp -- nibble dead skin off the customer's feet. Just as an FYI, the U.S. Centers for Disease Control and Prevention deemed the procedure dangerous last year.
Quite quickly, Kim realizes she is not a fan and clearly expresses her distaste ("I hate it! I hate it, oh my god!"), much to her sisters' amusement.
This is not the first time we've seen Kim share her unique beauty rituals. In March, Kim underwent a painful "vampire facial" on "Kourtney & Kim Take Miami" -- a procedure that involves drawing blood from a patient and reinjecting it under the skin for a healthy, youthful glow. Two weeks later, she shared a photo of herself on Instagram where her face was seen covered in acupuncture needles.
WATCH:
BEFORE YOU GO
PHOTO GALLERY
Kim Kardashian's Baby Bump