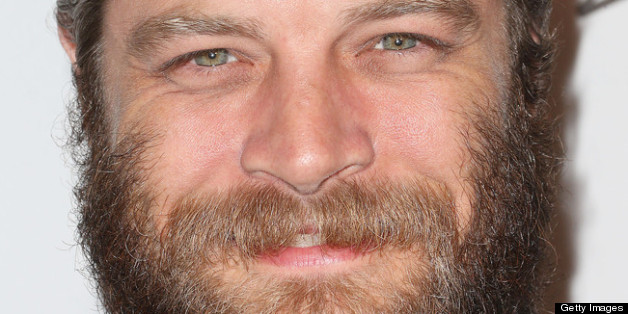 Between Don going back to his cheating ways and Martin Luther King, Jr.'s assassination, Stan Rizzo's (Jay R. Ferguson) beard seems to be the only bright spot in the dark "Mad Men" Season 6 thus far.
Ferguson told Vulture that his mane was even wilder before the season began.
"When I showed up I looked like a cross between Jeremiah Johnson and Tom Hanks in 'Castaway,'" Ferguson joked. "It was too much. Way too much. Double what you see on the show is how big it was, so obviously they trimmed it down to where they wanted."
Although "Mad Men" recently finished shooting Season 6, Stan is having a hard time departing with his beloved beard.
"Strangely enough, I've been suffering a little separation anxiety and haven't been able to bring myself to do it," he continued. "But I'm getting around to it because now, well, I hadn't touched it for however long we shot. I didn't have to worry about it when the beard hairs got too long or the mustache hairs would start to curl under my top lip and into my mouth and then into my food. You find things in there from weeks ago."
Though Ferguson's wife may find his beard obnoxious, the rest of the "Mad Men" cast can't help being impressed.
"Jay can grow a beard. He's like a grizzly bear, Ben Feldman, who plays Michael Ginsberg, old GQ. "And he walked around for five months with all of that hair on his face. I can't even imagine! Jay is definitely more of a man than I will ever be, as far as facial hair."
"Mad Men" airs on Sundays at 10 p.m. ET on AMC.
PHOTO GALLERY
"Mad Men" Season 6 and 7
BEFORE YOU GO