An online bra retailer is calling all MILFs to submit "mom-related" photos for a chance to win a bra makeover, just in time for Mother's Day. They are also including MILF tattoos with each purchase. You know, for moms who want that acronym stamped on their body somewhere.
But wait. Lest you think that's a silly idea, take a closer look. In this case, the familiar four letters stand for something new: "Mothers I'd Like To Fit" -- as in, fit for a new bra. If it wasn't before, did the campaign just get even more ridiculous?
(Scroll for more promo shots from the campaign.)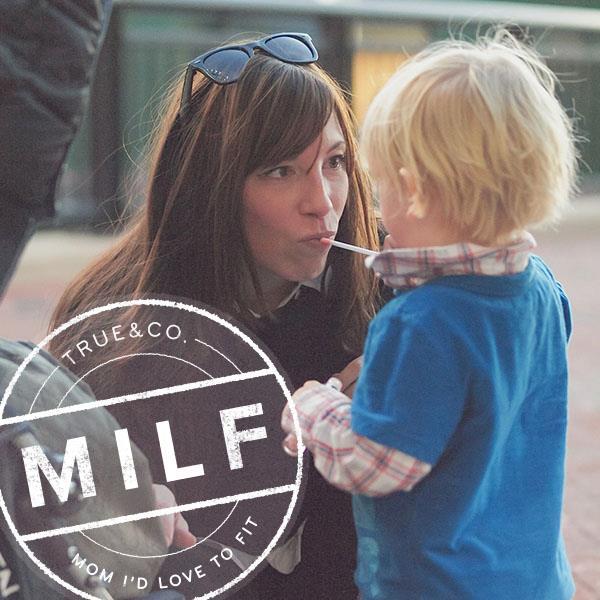 The retailer, True & Co. is getting blowback for their idea from bloggers and commenters. Jezebel's Doug Barry imagines the meeting where a marketer first proposed an "online MILF gallery," and says it should have been vetoed immediately.
Consumers agree. "HUGE advertising FAIL...sorry but the original meaning of those letters will never change so you might want to think twice on this one," one woman wrote on the company's Facebook page. Another responded, "Horrible, horrible idea. The term itself is sexist and demeaning, the idea of a woman referring to herself that way is both sad and offensive."
All of this is an unfortunate turn of events for True & Co., who started out with a promising business idea. Founders Michelle Lam and Aarthi Ramamurthy wanted to help other women avoid the hassle (torture maybe?) of bra shopping and so they created an algorithm for virtual bra fitting. Shoppers fill out information like cup shape, breast shape and more, and then get five bras to try on at home. In a poll conducted by HuffPost Style, almost 80 percent of readers said they'd be willing to try it.
So, what happens when you add a Mother's Day marketing gimmick to a previously compelling product. Maybe one more meaning for MILF -- Marketer I'd Like To Fire?
BEFORE YOU GO
PHOTO GALLERY
MILF Bra Campaign