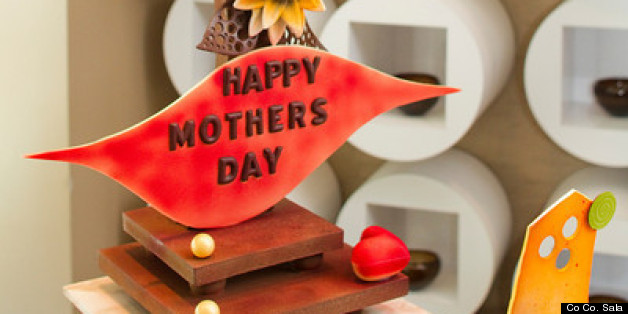 WASHINGTON -- Happy (almost) Mother's Day to all the moms, stepmoms and moms-to-be out there!
While it's important to honor Mom every day, not just once a year, we love to go all out for Mother's Day -- flowers, brunch and an activity of her choice.
Of course, not everyone has a mom nearby to celebrate. To fix that minor issue, DGS Delicatessen will have co-owner Dave Wiseman's mom, Robin Jeweler, on-site all day dispensing "unsolicited Jewish Mother advice" to diners (and, we're pretty sure, anyone else who comes across her path). Be forewarned: her motto is, "To save time, assume I know everything."
If you'd rather kvetch to your own mom, or you are a mom yourself, here are 10 other places in the D.C. area offering Mother's Day brunch specials:
PHOTO GALLERY
Mother's Day Brunch In D.C.
Another option: if you'd prefer Mother's Day brunch at home, Society Fair sells a Mother's Day Breakfast Bag that includes ready-to-bake scones, breakfast strata and all the fixings for mimosas. Pick one up ahead of time and Mom will never have to know that her breakfast in bed came from the store.
BEFORE YOU GO