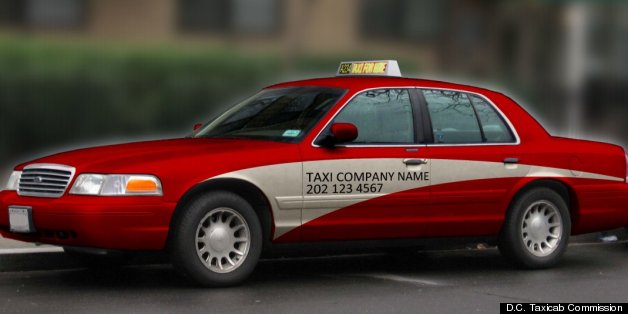 WASHINGTON -- On Wednesday, the D.C. Taxicab Commission unveiled the new colors for city taxis -- "D.C. Circulator Red" with a "Warm Grey" stripe.
CBS DC points out that the Commission's original recommendation for cab colors, back in February, claimed that red was "strongly associated" with Washington, from the stars and bars of the D.C. flag to Capital Bikeshare and the Circulator.
"The concept of the design was to give a relationship [to the Circulator] without being identical. We're not copying the Circulator," Commission Chairman Ron Linton told The Washington Examiner.
Click through the slideshow to see mock-ups of the new D.C. taxi designs:
PHOTO GALLERY
New D.C. Taxi Design
Washingtonians are sure to have strong feelings about the new look. On the one hand, it will be nice to have uniform taxi colors. On the other... are these cabs actually attractive? (And does this put us any closer to having D.C. cabs finally accept credit cards?!) Tell us what you think!
BEFORE YOU GO