If you spent hours of your youth crafting the perfect McMansion and flirting with your neighbor on The Sims, this hilarious and disturbing Tumblr is calling your name.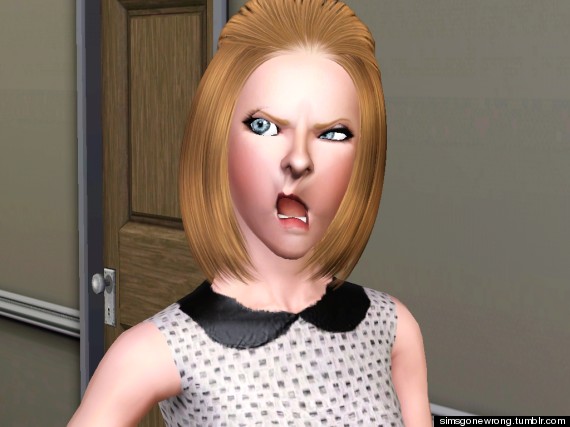 Sims Gone Wrong features bizarre glitches from the addictive computer game, turning virtual suburbia into a surreal net art nightmare.
Watch the neighborhood get weird in the slideshow below and, if you are feeling creative, submit your own here. For a different glitch art fix, check out Jon Rafman's Google Street Art shots.
PHOTO GALLERY
SIMS GONE WRONG
BEFORE YOU GO