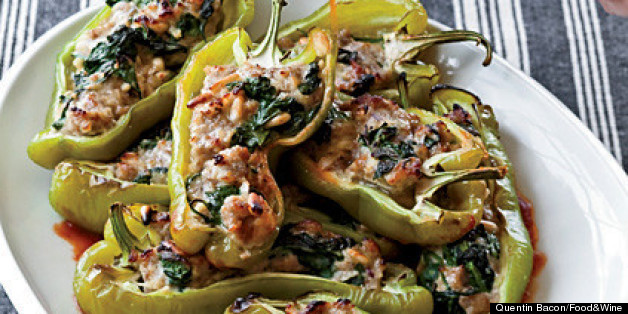 Just like with meatloaf, stuffed peppers are one of those quintessential home-cooked meals that aren't fancy in the least, but always manage to feel just right. Stuffed pepper recipes are infinitely variable, from the type of pepper you choose down to the stuffing ingredients
This stuffed pepper recipe takes on an Italian flavor. The peppers themselves are Italian frying peppers (if you can't find those, feel free to substitute with bell peppers). They're stuffed with Italian sausage, spinach, pine nuts and Parmigiano-Reggiano cheese. All this dish is missing is a bit of pasta on the side.
Get the Spinach-and-Sausage-Stuffed Peppers recipe
Want to read more from HuffPost Taste? Follow us on Twitter, Facebook, Pinterest and Tumblr.
Get more Italian recipes.
PHOTO GALLERY
Italian Recipes
BEFORE YOU GO