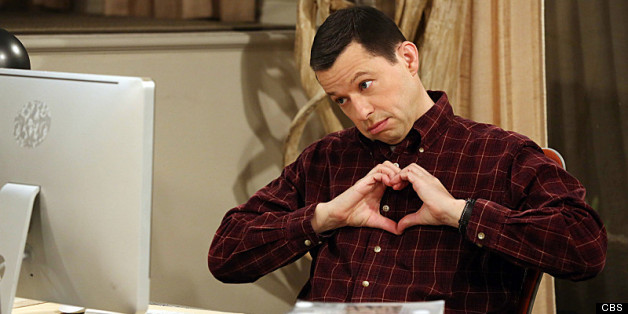 It pays to be Jon Cryer: "Two and a Half Men" has given the Emmy-winning actor a raise for Season 11 of the CBS series.
Cryer, who has been with "Two and a Half Men" since the show began, will now make $620,000 an episode, according to The Hollywood Reporter. "Two and a Half Men" co-star Ashton Kutcher makes about $700,000 an episode and will not get a raise for Season 11. THR reports Cryer makes less than $600,000 an episode this season.
Forbes placed Cryer at seventh with $13 million on its highest-paid actors list for 2012. Kutcher was number one with $24 million.

CBS recently announced "Two and a Half Men" will return for Season 11 with both Kutcher and Cryer attached, but Angus T. Jones, the "Half" man in the show's title, will not return as a series regular. Jones is in talks to recur on the series. The 19-year-old actor made headlines in November 2012 after he appeared in an online video slamming the show and urging viewers to not watch it.

Cryer won an Emmy in 2012 for "Two and a Half Men" and in February 2013 said he was still surprised by his win.
The "Two and a Half Men" Season 10 finale will feature guest stars Marilu Henner and Hilary Duff and airs Thursday, May 9 at 8:30 p.m. ET on CBS.
PHOTO GALLERY
Two and a Half Men
BEFORE YOU GO