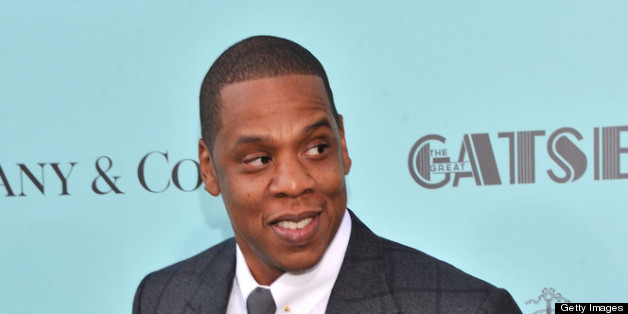 Then came the Jay-Z song, old sport.
After weeks of song debuts from "The Great Gatsby" soundtrack, NPR has unveiled the whole Megillah -- including a new song by Mr. Shawn Carter, titled "100$ Bill."
The Jay-Z track starts with a bit of dialogue from the film, spoken by Leonardo DiCaprio: "My life has got to be like this. It's got to keep going on." After that, some slick production and more bon mots from DiCaprio's Jay Gatsby. "Her voice is full of money," Leo-as-Gatsby purrs. Jay's verses, meanwhile, find time for references to Mark Twain, Gatsby, the Sept. 11 terror attacks, heroin, Colin Powell and the idea that Jay-Z himself is "a new Kennedy."
[Click here to listen to "100$ Bill" by Jay-Z]
Beyond "100$ Bill," the rest of the soundtrack includes previously revealed songs from Beyonce & Andre 3000 (the controversial and underwhelming "Back to Black" cover), Lana Del Rey ("Young and Beautiful"), Florence + The Machine ("Over the Love"), Emeli Sande ("Crazy in Love"), The xx ("Together"), Nero ("Into the Past") and Sia ("Kill and Run"). Other tracks on the album are by Jack White, will.i.am, Gotye and Fergie.
Jay-Z produced the "Great Gatsby" soundtrack, which is one of the upcoming film's biggest trendy selling points. The other is that director Baz Luhrmann took F. Scott Fitzgerald's classic novel and filmed its story in 3D -- presumably just the way the author would have wanted. In addition to DiCaprio, "Great Gatsby" also stars Carey Mulligan, Tobey Maguire, Joel Edgerton and Isla Fisher. The film arrives in theaters on May 10; the soundtrack is out on May 7.
For a full listen at the soundtrack, head over to NPR.
PHOTO GALLERY
'The Great Gatsby' World Premiere in New York
BEFORE YOU GO