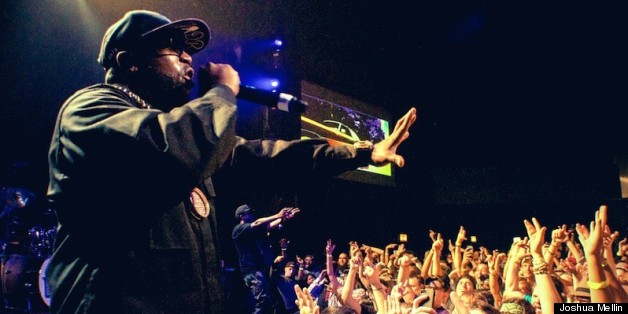 Outkast rapper Big Boi, whose solo work has won both critical and commercial accolades in recent years, hit the stage at Chicago's Park West on Wednesday.
In a performance the Chicago Tribune called "exhilarating," Big Boi offered up a number of Outkast's best known songs, plus a few -- though not enough, according to Consequence of Sound -- songs from his two solo records on the heels of an opening set from rapper Killer Mike.
While Big Boi's latest album -- "Vicious Lies and Dangerous Rumors" -- was another hit, the rapper told HuffPost Live earlier this year that he hasn't ruled out an Outkast reunion with Andre 3000.
Photographer Joshua Mellin shared some shots from the high-energy show below.
BEFORE YOU GO
PHOTO GALLERY
Big Boi At Park West