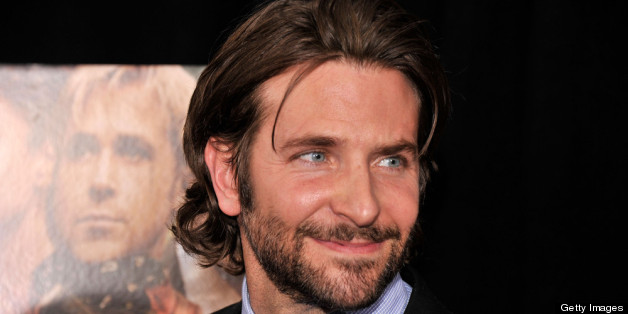 Fun with recycled ledes: Bradley Cooper left "A Gun."
According to Deadline.com, and then confirmed by Cooper himself, the star will not appear in "Jane Got A Gun," the embattled Western starring Natalie Portman and Joel Edgerton. Cooper was set to play the villain in the film, an outlaw who all but kills Portman's onscreen husband (played by Noah Emmerich) and then looks to finish the job. Edgerton stars as an ex-boyfriend of Portman's character who helps her circle the wagons. No replacement has been named as of yet.
"Jane Got A Gun" has spent most of 2013 scrambling to fill vacated positions. On March 11, Michael Fassbender, who was set to play the ex-boyfriend, left the project. Jude Law replaced Fassbender in the cast, but as the outlaw; Edgerton, who was already onboard in that role, shifted over to become the hero. Scheduling conflicts were given as the reason for Fassbender's exit, but one rumor claimed the star may have clashed with the film's original director Lynne Ramsay.
If only Fassbender hung around a little longer: On March 19, Deadline.com reported that Ramsay quit the film all together, leaving producer Scott Steindorff scrambling to find a replacement.
"My father Scott Steindorff prevails under extreme amounts of stress and the show will go on," Jessica Steindorff, Scott's daughter and Ramsay's former manager, said to HuffPost Entertainment via email at the time. "Sorry, but in this town it's family first."
One day later, on March 20, Deadline.com -- your one-stop source for all "Jane Got A Gun" needs -- reported that Gavin O'Connor had taken over for Ramsay as director. That news came with a price, though, as Law was the next star to walk out the door. (He had originally signed on to work with Ramsay.) Cooper then replaced Law in the cast, just over two weeks after Law's departure.
Which brings things to Wednesday night, when Cooper announced his departure. (He's busy filming David O. Russell's "American Hustle," which conflicted with "Jane Got A Gun.") As Deadline.com notes, most of the villain's scenes won't be shot until June, so the production has time to find an adequate replacement; hit the site for a list of possible new co-stars for Portman and Edgerton.
"Jane Got A Gun" does not yet have a release date.
[via Deadline.com]
PHOTO GALLERY
Celebrity News & Photos
BEFORE YOU GO