Don't you just hate showing up at a party to find your best friend wearing the exact same sheer, glittery bodysuit? So you know how Cher must have felt before appearing on "The Ellen DeGeneres Show" earlier this week.
Jokingly, of course.
Ellen posted a photo to her Instagram account before the show where she's seen "wearing" the same outrageous ensemble Cher did at the 2010 MTV VMAs (which conjures up her 1989 "If I Could Turn Back Time" outfit), as she's "standing" right next to the iconic singer. Photoshop for the win!
"I had to change my outfit before the show," the funny woman captioned. "Cher and I were wearing the same thing. Don't miss tomorrow!" Ellen, 55, gave the risque outfit her own spin with a little sailor's hat.
Cher, 66, is making the talk show rounds these days with her mother, 86-year-old Georgia Holt, to promote her Lifetime special "Dear Mom, Love Cher" that will premiere Monday, May 6.
PHOTO: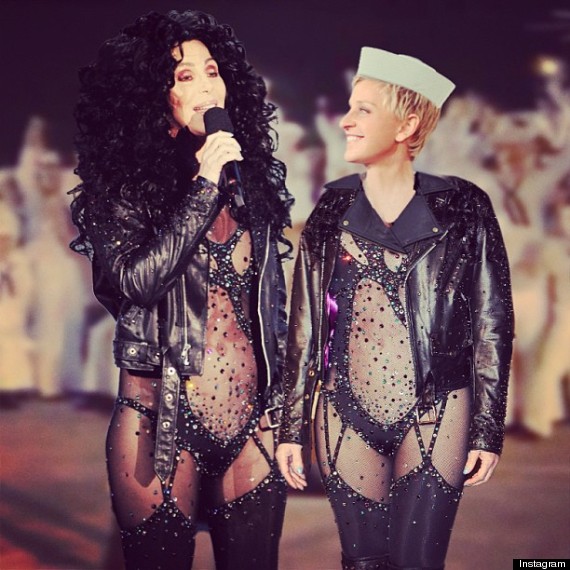 BEFORE YOU GO
PHOTO GALLERY
Cher Style Evolution