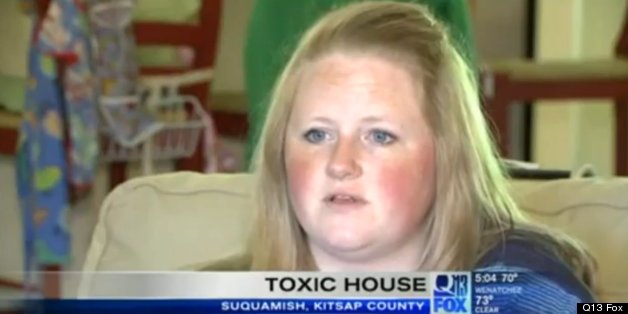 This house was really methed up.
A family who thought they had stumbled on a bargain home -- until they started getting sick -- has reached a settlement in their lawsuit against the government agency that sold them the toxic home.
The Hankins family announced last month that they had reached an agreement in their lawsuit against Freddie Mac. The federal corporation sold the foreclosed home in Klamath Falls, Ore., without knowing it was previously used as a meth lab, according to the Herald News.
The details of the settlement were not released, but Jonathan Hankins thanked Freddie Mac for working with his family "to resolve a situation where neither party was at fault," he said in a statement.
The family bought the two-bedroom home in June of last year for just $36,000.
As reported in October, the family quickly developed health problems.
Hankins got migraine-like headaches, his wife Beth had breathing problems and their 2-year-old son, Ezra, developed mouth sores.
"He couldn't even drink water without being in pain," Jonathan Hankins told Yahoo News at the time.
The couple used a testing kit to confirm the suspicions of their neighbor, who mentioned that the home might have been used for producing meth.
ABC News reports that the family is now working with lawmakers in the hopes of making it easier for potential homebuyers to determine if the house they're interested in was ever used as a meth lab.
"Our goal is that we will be tireless advocates for future homebuyers so they don't have to face the same nightmare that we have," Hankins told ABC.
The Hankins family bought a new home 25 miles from their old one.
BEFORE YOU GO
PHOTO GALLERY
What Kind Of Person Runs A Haunted House?