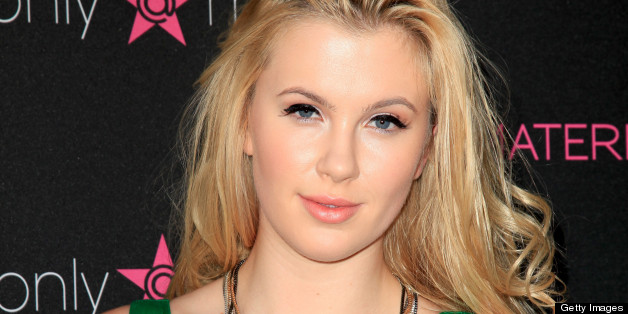 This week Ireland Baldwin, the 17-year-old daughter of Alec Baldwin and Kim Bassinger, wrote an impassioned post on her Tumblr responding to the criticism that has been leveled against her family and her body.
She wrote:
Of course I get those comments about how I am too fat to model, how I am not model material, how I am an unattractive girl, how I am too tall, etc. I understand. I don't look as glamourous as Rosie Huntington Whitely when leaving the gym. I'm actually really sweaty. Like really sweaty … I AM NOT MY PARENTS. My mom is one of the most beautiful woman in the world. She is 5'9, I am 6'2. She is petite and fragile, and I am fit and…. more to love tehe. I have a booty, she has a thigh gap. As she emerged from her teen years, she developed an angular face and striking cheekbones. I am still a teen making my way out of my awkward phase. I am still trying to figure this whole thing out.
Ireland Baldwin for the win! We'd also like to point out that the younger Baldwin is in good company with other ladies who have fought back against the unfair and mean-spirited critiques often leveled at famous women. Here are some of her fellow outspoken female celebs:
Ashley Judd After several media outlets reported on Judd's "puffy face" in April 2012, she spoke out in a piece published on The Daily Beast. "The assault on our body image, the hypersexualization of girls and women and subsequent degradation of our sexuality as we walk through the decades, and the general incessant objectification is what this conversation allegedly about my face is really about," she wrote. "The insanity has to stop, because as focused on me as it appears to have been, it is about all girls and women."
Drew Barrymore In a 2006 interview with Elle, the actress said: "If you're too thin, they kill you and if you're too fat, they kill you ... There's no such thing as perfection and someone else's definition of it is not good enough for me."
Christina Hendricks In 2010, New York Times style critic Cathy Horyn criticized Hendricks' outfit at the Emmy's, "As one stylist put it, 'you don't put a big girl in a big dress.'" The "Mad Men" star responded, "When I looked at myself [at the Emmys], I thought I looked beautiful. I didn't tear myself apart."
Lena Dunham In October 2012, in the wake of criticism that the shorts she wore to an event were too short, Dunham said: "Get used to it. I'm going to live until 105, and I'm going to show my thighs every day."
Adele After reading critiques of her size 14-16 frame, Adele told her biographer: "I would only lose weight if it affected my health or sex life."
Alexa Chung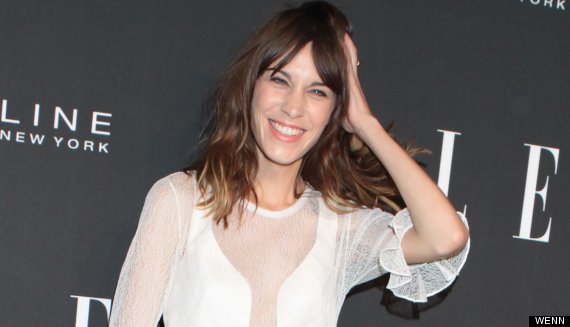 After Chung received criticism for being too thin and promoting "thinspiration" on her Instagram account, she told Fashionista: "I think it's about time people stopped judging women on their appearance and more on their intellect ... I just get frustrated because, just because I exist in this shape, doesn't mean that I'm like advocating it."
BEFORE YOU GO
PHOTO GALLERY
Celebrity News & Photos