We cannot wait for this weekend's StreetFest, aka the grand finale of the New Museum's "Ideas City" festival in New York.
The breezy and innovative fair has a packed schedule of conferences, interactive projects and yummy treats, but we're really in it for Saturday night's "Change of State," a short-lived project that turns the iconic edifice into a living canvas.
Twelve artists will revamp public spaces using video and animation. Nicolas Sassoon projects patterns mirroring water's flow while E. Roon Kang and Ahrong Han deconstruct the architectural and geometric makeup of the museum's form.
See a preview of the projections, curated and produced by NBNY, below and head to the New Museum on May 4 from 8pm to 12am to see the works in action.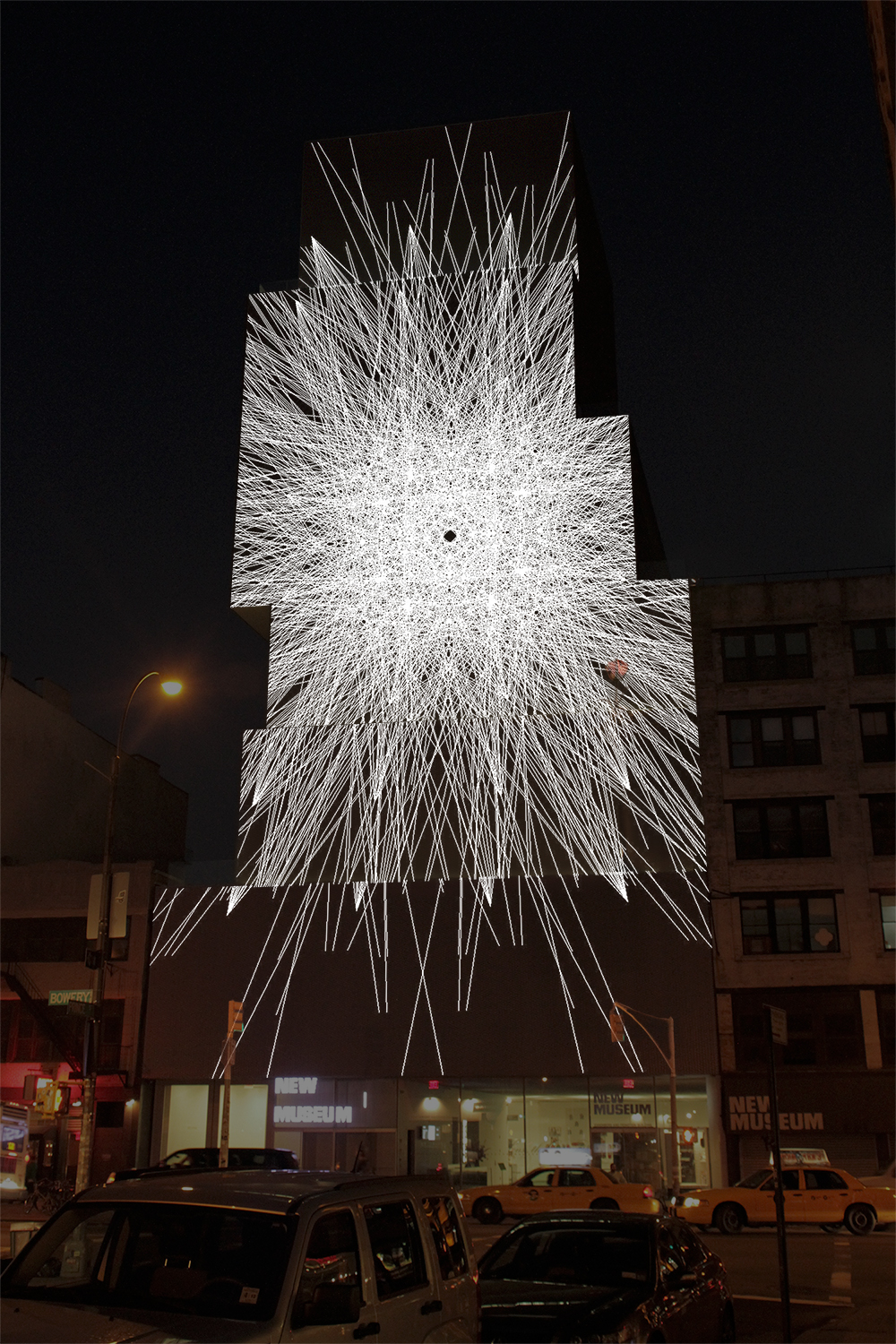 by Cecil Balmond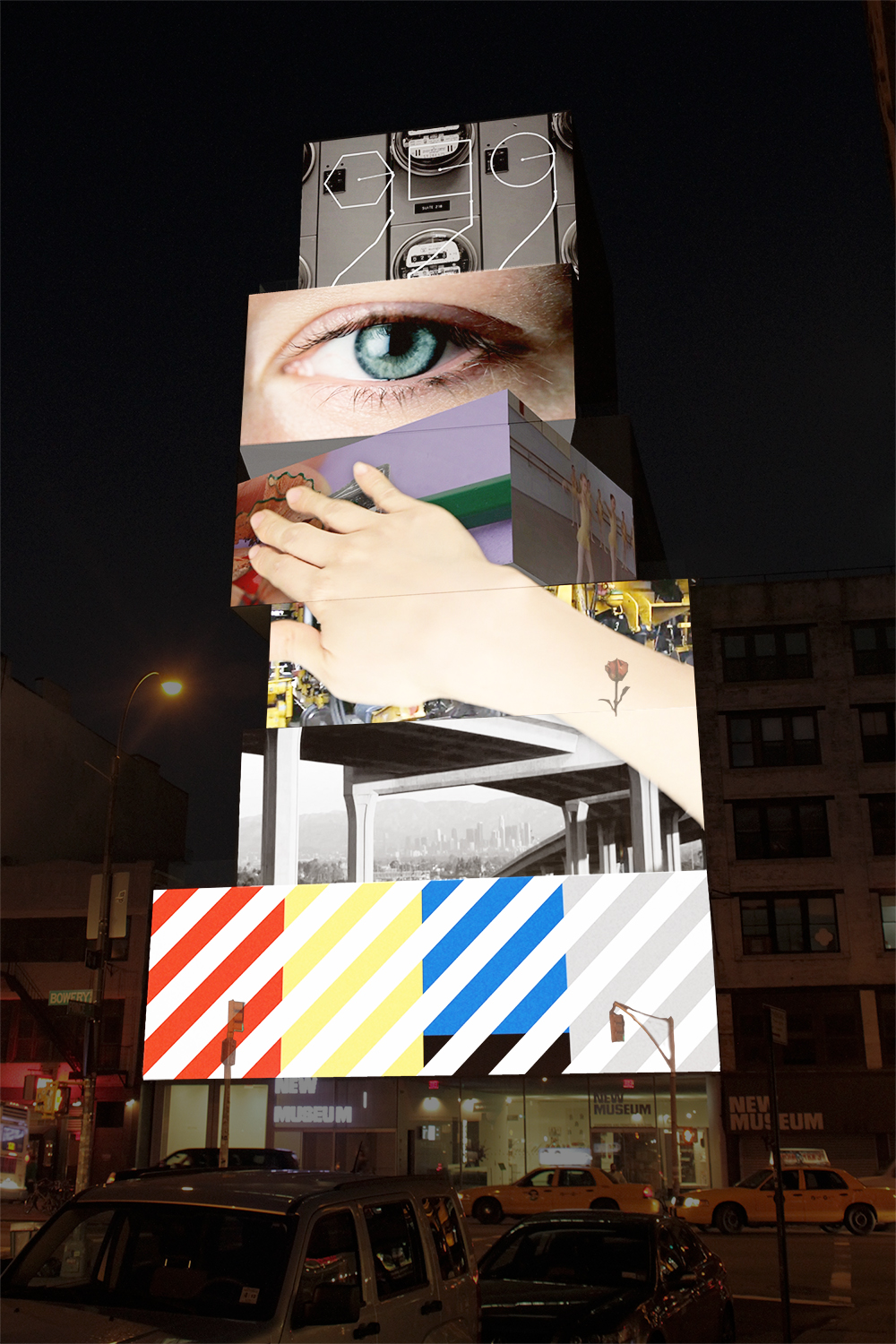 by E. Roon Kang & Ahrong Han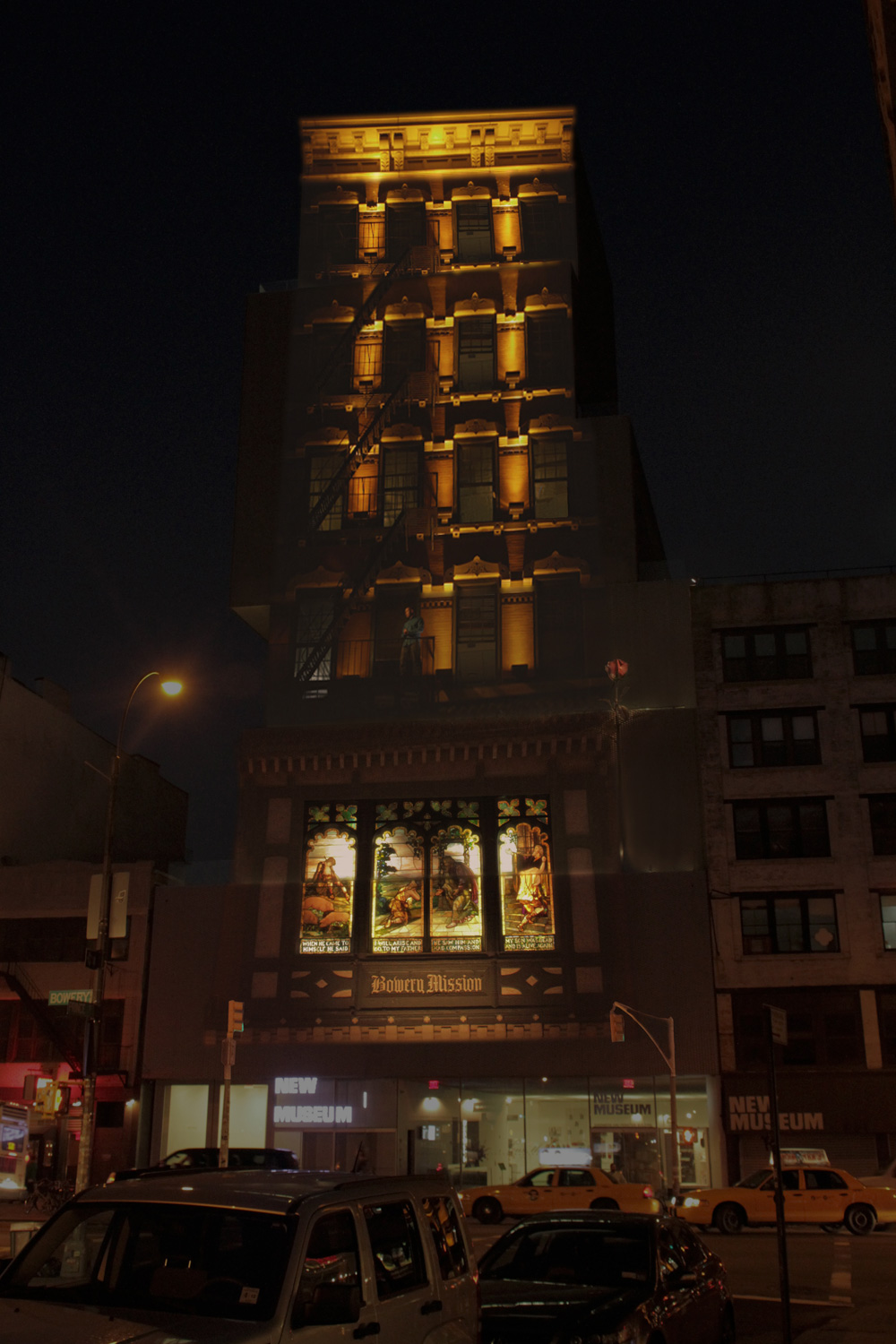 by Krzysztof Wodiczko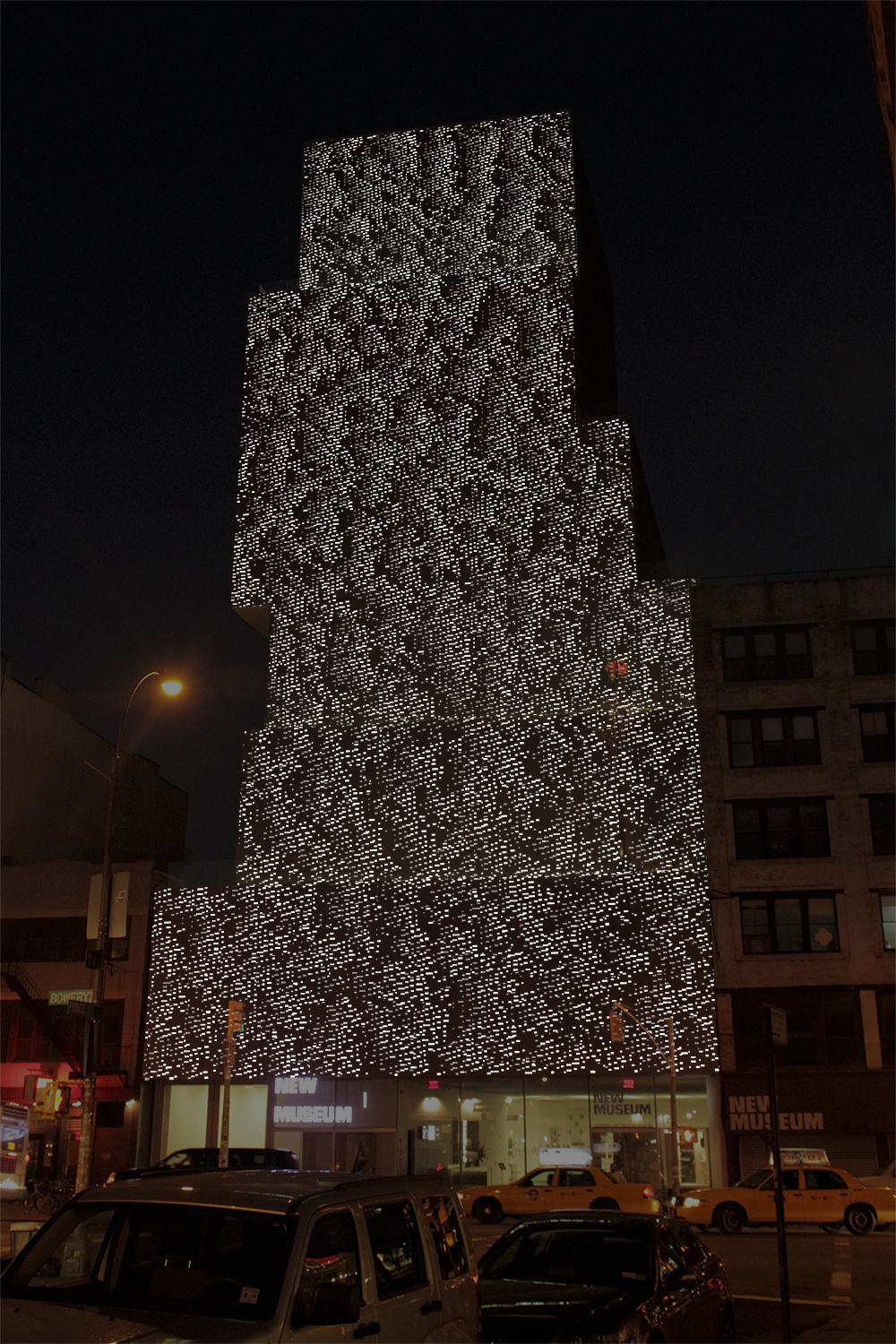 by Nicolas Sassoon

BEFORE YOU GO
PHOTO GALLERY
"Emergence" Series by Craig Walsh