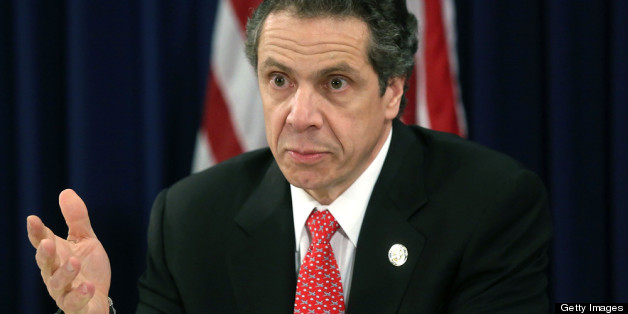 ALBANY -- Gov. Andrew M. Cuomo said Wednesday that the state could put off a casino referendum until 2014, instead of this year, as long has been expected.
But even if the referendum is delayed, rank-and-file lawmakers still would have to pass a bill this year to allow a statewide vote, according to an attorney general's opinion issued decades ago.
At issue is a proposal to amend the state constitution to allow up to seven non-Indian-run casinos in New York. To change the constitution, the Legislature must approve a resolution twice -- in consecutive years -- then voters must approve in a statewide referendum.
Rank-and-file lawmakers approved the seven-casino resolution in 2012. But Cuomo threw them a curveball this year when he proposed splitting casino development into two phases, first creating three upstate gambling facilities and putting off further expansion until a later date.
Pro-gambling legislators have expressed concern that Cuomo's limited proposal can't win enough support statewide in a referendum. Further, with no downstate casinos in the mix, New York City and Long Island residents who go to polls in 2013 for local elections might have no incentive to vote yes, legislators have said.
Cuomo acknowledged that that's a possibility and that he might weigh delaying the vote a year. "That would be an option," he said a State Capitol news conference.
But lawmakers would still have to pass the casino resolution this year. A 1959 opinion by then-Attorney General Louis Lefkowitz said passage of any amendment to the state constitution must be approved in consecutive years.
Cuomo huddled for more than an hour Tuesday with Assembly Speaker Sheldon Silver (D-Manhattan), and Senate co-leaders Dean Skelos (R-Rockville Centre) and Jeff Klein (D-Bronx) to talk casinos. They said the discussions were preliminary and that no decisions were made. ___
BEFORE YOU GO