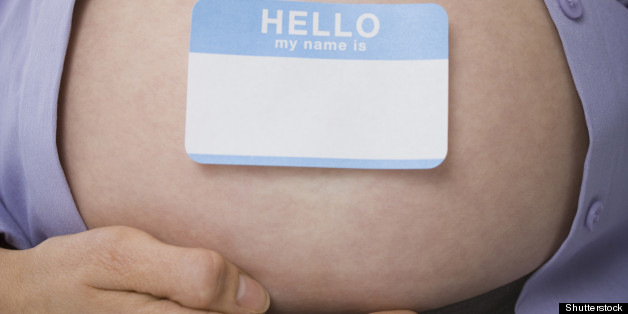 We've come across our fair share of unusual baby names, and for the most part, parents get away with their decisions. (Think of all the strange celebrity baby names out there!)
But, in New Zealand, inventive parents will have no such luck, since the country has banned the most outlandish baby names, CNN reports. So those looking to name their child "Lucifer," "Majesty" or "4Real" will just have to find other options.
Other banned names include:
Christ
Mafia No Fear
H-Q
Rogue
Eminence
Visit CNN to see the list of New Zealand's banned baby names.
According to the Australian Associated Press, the Department of Internal Affairs introduced the rules governing what names are deemed acceptable in the country in 1995. Under the regulations, parents must register a newborn's name with New Zealand's registrar of Births, Deaths and Marriages.
Rejected names are then compiled in a banned baby names list -- tracked since 2001 -- that includes royal monikers, such as "King" and "Princess," and numeric characters, such as "III" and "89."
While some discarded applications seem reasonable ("Anal," really?), others appear to be more up to the department's purview. (The parents who applied for the name "MJ" will just have to settle for using that as a nickname.) The most commonly dismissed name on the list is "Justice," which has been rejected 62 times.
However, New Zealand likely has the best interests of the children in mind. As demonstrated in a 2008 decision, a New Zealand court ordered the parents of a young girl, "Talula Does the Hula From Hawaii," to legally change her name. Justice Robert Murfitt explained that unusual name "makes a fool of the child and sets her up with a social disability and handicap," according to The Telegraph.
At the time, Brian Clarke, the registrar general of Births, Deaths and Marriages, explained to The New Zealand Herald that, under the law, names that would cause offense to a reasonable person are not allowed.
New Zealand isn't the only country that chooses to prohibit certain names. Check out the gallery below to see some of the most bizarre banned baby names from around the world.
BEFORE YOU GO
PHOTO GALLERY
Banned Baby Names Around The World