We at HuffPost are no strangers to crazy sodas. Seriously, we've drunk buffalo wing and bacon soda in the name of journalism and we're not afraid to do it again. That said, we're not jumping up and down to try the new poutine-flavored soft drink from the ever-inventive Jones Soda Co.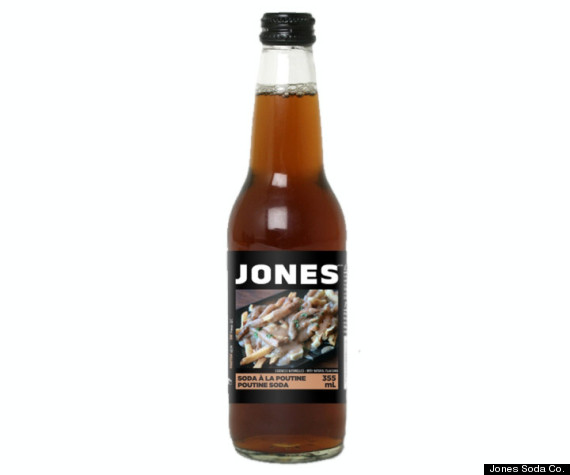 The limited-edition offering takes its flavor cues from the famous Canadian dish, which is essentially French fries and cheese curds slathered in gravy. According to Brand Eating, the flavor is "a nice balance of rich, savory gravy over a starchy potato base, and accented with those fatty, cheesy notes you expect in a plate of poutine."
Unfortunately for poutine-heads the world over, this soda will only be available in some parts of Canada, including Quebec, Ontario and Vancouver. But don't fret, HuffPost is going to try to get our hands on a bottle or two. Stay tuned for the taste test that is (hopefully) to come.
Until then, take a look at some brave customers' reactions to the drink on YouTube, several of which have been posted to Jones Soda Co.'s Twitter page. The gentleman below doesn't seem to enthused with the soda's taste.
[h/t Neatorama]
BEFORE YOU GO
PHOTO GALLERY
Weird Soda Taste Test