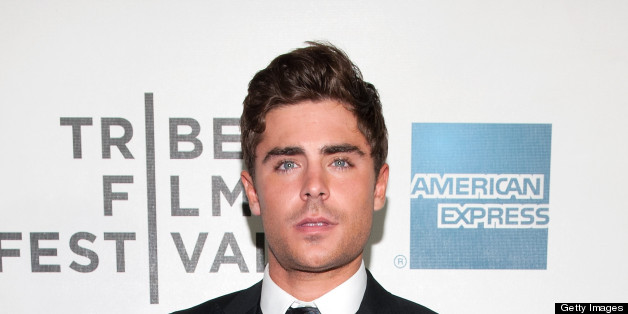 Seth Rogen tied the knot with longtime girlfriend Lauren Miller just a year and a half ago, but even he isn't immune to the charms of Zac Efron.
"Zac Efron is incredibly handsome," Rogen told reporters at the Hilarity For Charity House Party in Los Angeles, according to People. "He's the sexiest [expletive] on the planet!"
"I did a scene with him, and we're both shirtless, and it was a very humbling experience," Rogen, 31, added to People of Efron, 25.
The two actors appear in the upcoming comedy "Townies," and Rogen has had a lot to say about the perfect specimen of male pulchritude that is his co-star.
"I had to stand shirtless next to Zac Efron all morning," Rogen told MTV News a couple weeks ago. "He literally has the best body I've ever seen on a human being ever in my life. We literally had to write in to the scene that I couldn't keep eye contact with him 'cause I kept just like reaching out and touching his body like I was seeing some magical mirage or something like that."
And Rogen's not the only one in awe of Efron's physique. Upon winning the Breakthrough Performance trophy at the MTV Movie Awards recently, the "High School Musical" hunk's pal Rebel Wilson observed, "The only thing that would make this better is if Zac Efron took off his shirt right now and came and kissed me."

BEFORE YOU GO