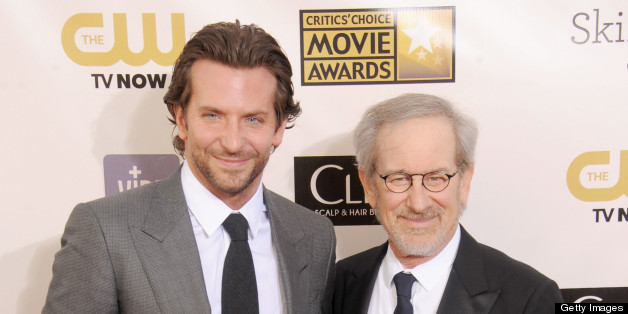 Steven Spielberg has found his next film. As first reported by THR, Spielberg will direct an adaptation of Chris Kyle's autobiography, "American Sniper: The Autobiography of the Most Lethal Sniper in U.S. Military History." Bradley Cooper will star and produce; Cooper's involvement was first reported by THR back in May of last year.
For Spielberg, "American Sniper" would replace the recently delayed "Robopocalypse" on his schedule. That film, a blockbuster science-fiction extravaganza that was set to star Chris Hemsworth and Anne Hathaway, was set for release on April 25, 2014. Spielberg, however, put brakes on the project back in January, owing to a script that needed work.
"We found that the film was costing a lot of money and I found a better way to tell the story more economically but also much more personally," Spielberg said to EW.com. "I found the personal way into 'Robopocalypse,' and so I just told everybody to go find other jobs, I'm starting on a new script and we'll have this movie back on its feet soon."
Cooper, who just left the indie Western "Jane Got A Gun" because of scheduling conflicts, continues to be one of the busiest actors in Hollywood. This year alone he stars in "The Hangover Part III" as well as "Serena" and David O. Russell's "American Hustle." Cooper is also attached to star in an upcoming Cameron Crowe romance with Emma Stone and Rachel McAdams, but whether his involvement with "American Sniper" will jettison those plans remains to be seen.
For more on "American Sniper," including what Kyle's book is about, hit THR.
[via THR]
PHOTO GALLERY
Celebrity News & Photos
BEFORE YOU GO