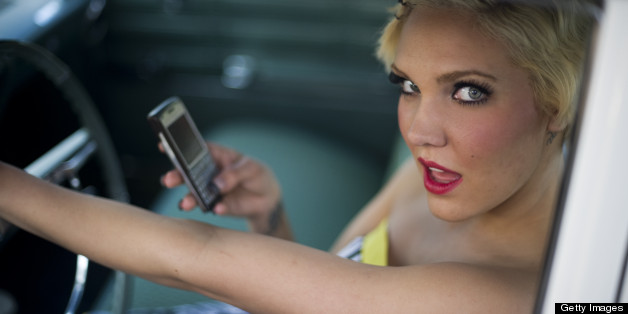 Florida is just a signature away from banning texting while driving, joining 39 other states and D.C which already have restrictions on held-hand use behind the wheel.
Thursday, the Senate passed a House-amended version of Use of Wireless Communications Devices While Driving bill, which makes texting, instant messaging, or emailing a secondary offense with a $30 fine. Subsequent violations result in a $60 fine and drivers will be assessed points if they have a repeat offense within five years.
The bill allows for texting at red lights, while pulled over, and if a voice texting system is used.
According to the National Highway Traffic Safety Administration, texting while driving makes crashes 23 times more likely.
Meanwhile Tallahassee has voted down any texting bans for the past five years, making Florida one of the very last states to restrict cell phones behind the wheel.
Rep. Jose Oliva, (R-Miami Lakes) addressed republican opposition of privacy concerns by introducing an amendment that would only allow cell phone records to be used by prosecution if an accident results in death or injury.
Sen. Nancy Detert (R-Venice), who sponsored the bill, worried that Oliva's amendment would permit drivers cited in crashes without injury to simply deny texting while persecutors could not provide any records as evidence.
But the compromised bill rallied support, and the Senate approved the measure 39-1.
Beyond the amendment, critics say the bill is largely imperfect.
Drivers would first have to be pulled over for another violation, and then police would have to determine if the driver was texting versus other permitted uses of cell phones.
Law enforcement have suggested that all-out ban on handheld devices as in 11 other states be easier to enforce.
And is a $30 fine steep enough to deter Floridians from sending texts from behind the wheel?
If Gov. Rick Scott signs the bill into law, it will take effect starting October 1.
BEFORE YOU GO
PHOTO GALLERY
Florida Legislation 2013