The uninvited plus-one, the drunk, the bride's ex -- you know you've seen a few of these bad wedding guests before.
This funny RSVP card, created by the folks at HappyPlace.com Wednesday, covers every type of awful guest you can imagine having at your wedding. Below, a portion of the RSVP card (click on the image to see the full invite):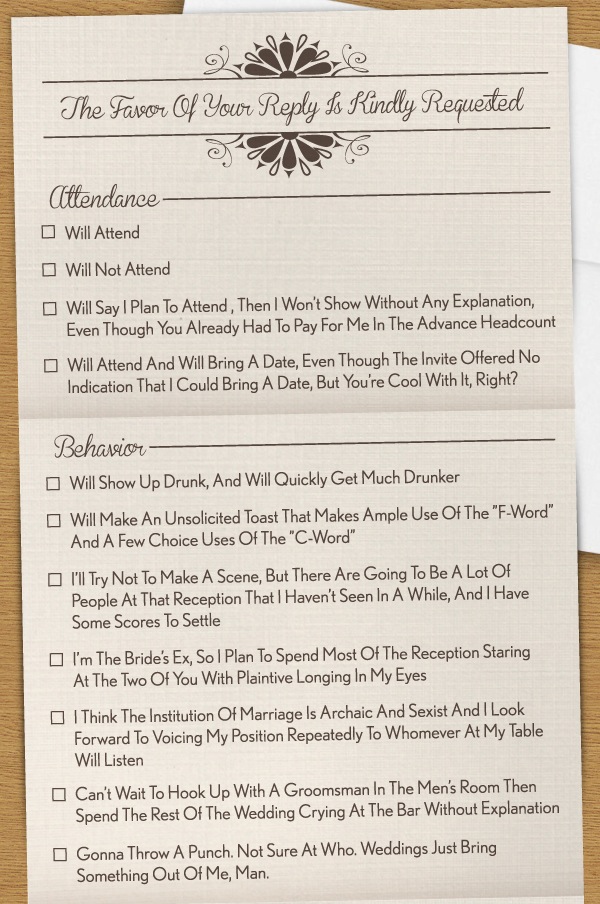 The card above is intended to be a joke, but one bride actually sent her guests RSVP cards that had a similarly sarcastic view on wedding guest etiquette.
In need of some invitation inspiration? Check out real wedding invitations in the slideshow below.
PHOTO GALLERY
Real Wedding Inspiration: Invitations
Keep in touch! Check out HuffPost Weddings on Facebook, Twitter and Pinterest.
BEFORE YOU GO