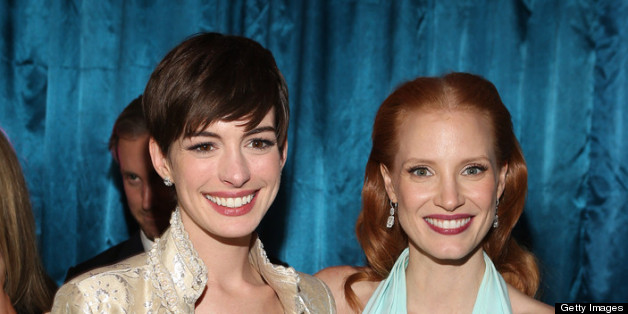 Jessica Chastain has appeared in 11 movies since the start of 2011, received two Oscar nominations and starred on Broadway. Which is another way of saying Jessica Chastain likes keeping busy, something a rash of recent casting news only seems to confirm.
On Thursday, Deadline.com reported that Chastain will co-star in Christopher Nolan's upcoming science-fiction thriller "Interstellar" opposite Anne Hathaway and Matthew McConaughey. That notice comes just one day after THR revealed Chastain was attached to star in "The Zookeeper's Wife," and less than one month after Variety noted that Chastain was also in talks to star with Emma Stone and Benedict Cumberbatch in Guillermo Del Toro's "Crimson Peak."
Per Deadline.com, Chastain is the third lead in "Interstellar," which is set to arrive in theaters on Nov. 7, 2014. The project was first announced in 2006 with Steven Spielberg attached to direct; Nolan's brother Jonathan come on as screenwriter the next year. According to the initial reports, "Interstellar" is based on research performed by scientist Kip S. Thorne about wormholes, other dimensions and time travel. (Christopher Nolan came aboard to direct in January of this year.)
The Deadline.com report makes no mention of Chastain's other jobs, but the timing could work out: As Variety revealed, filming on "Crimson Peak" won't start until February of 2014 and "Interstellar" is likely to film before then. When "The Zookeeper's Wife" would go into production is not yet known, but the project will seek financing at the Cannes Film Festival marketplace later this month.
For more on "Interstellar," head over to Deadline.com.
[via Deadline.com]
PHOTO GALLERY
2013 Oscars
BEFORE YOU GO