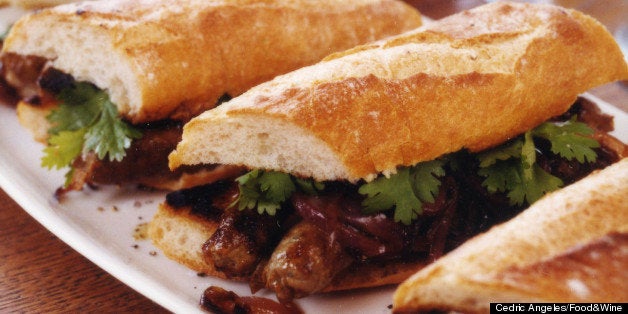 This is not your typical sausage sandwich. This is a merguez sausage sandwich that's topped with caramelized red onions. And merguez sausage is not your everyday kind of sausage either. Typical in North Africa, this sausage is made with lamb and is flavored with the spicy pepper harissa spread that's so common in that region. It's delicious.
If you've never had merguez before, we highly recommend trying it for the first time in this sandwich. The caramelized onions, that are cooked with honey and balsamic, add a welcome sweetness that balances out the hotness of the sausage. Serve it in the crustiest baguette you can get your hands on and don't forget the cilantro.
Get more sandwich recipes.
PHOTO GALLERY
Club Sandwich Recipes
BEFORE YOU GO