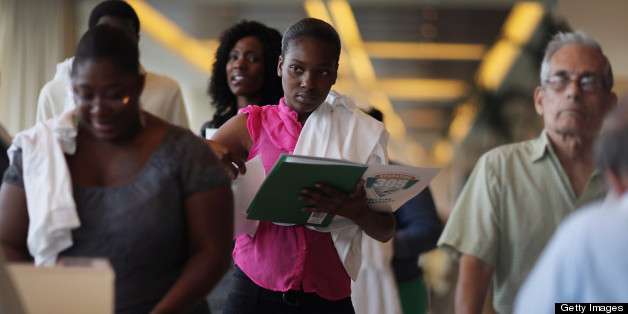 Hundreds of South Floridians showed up at Sun Life Stadium on Thursday for what the Miami Dolphins dubbed an "opportunity fair" for job seekers interested in helping modernize the venue. South Florida Workforce, the agency helping identify the workers, said 590 people stopped by.
The Dolphins organization says it needs to upgrade the stadium to make it a top contender for Super Bowls and other national events.
The $350 million plan still needs approval from lawmakers and Miami-Dade County voters.
Jerry Gerant drove from Deerfield Beach to the Miami Gardens stadium, excited about the possibility of a job that would support the Dolphins' vision.
"I want to be a part of it in some small way," the 63-year-old Dolphins fan said. "Other cities have great stadiums. I think we should have the best one of all."
Aside from modernization-related opportunities, about 700 seasonal jobs for stadium events were available Thursday, said Yolanda Valencia, a human resources executive for the Dolphins. Within the first hour of the four-hour event, 116 people had inquired about those positions, she said.
Fort Lauderdale resident Claudette Kennedy said she would like to work as one of the gate attendants, collecting tickets from event-goers. She also picked up a flyer on construction jobs, just in case.
"I don't do construction, but if they have something for me, I'll do it," said Kennedy, who lost her job as a nurse's aide about a year ago. "I don't mind hard work."
While anyone can apply for the jobs, Dolphins officials have emphasized their intention to hire locally, particularly Miami-Dade residents. Yet several Broward //County residents, like Gerant and Kennedy, gave it a shot.
"Maybe someone in Dade may not want the job," said Kennedy, 59. "Then, I'll get it. I have to be in it to win it."
mvalverde@tribune.com, 954-356-4526, Twitter @MiriamValverde ___
PHOTO GALLERY
Miami Dolphins Job Fair
BEFORE YOU GO