WASHINGTON -- The Smithsonian National Zoo will add an artist to its menagerie this summer when Bozie, a 37-year-old female Asian elephant, joins the herd.
Bozie, who currently lives at the Baton Rouge Zoo, has a "wonderful personality," the zoo director told The Washington Post, and a special talent -- she paints.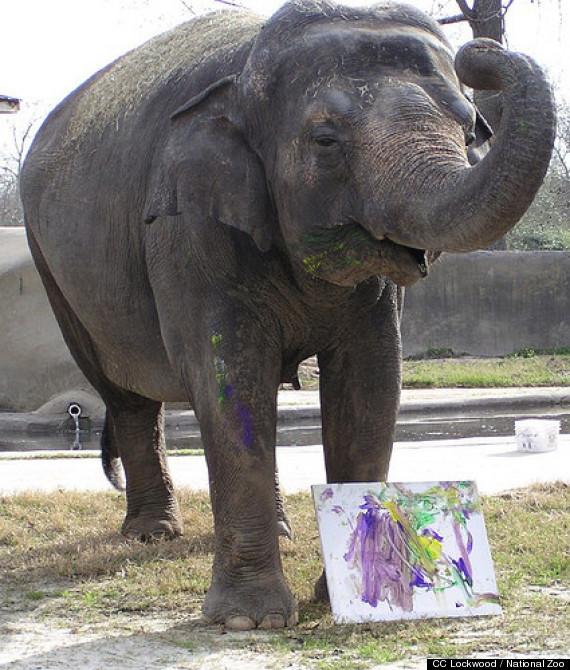 A 2009 auction benefiting the Elephant Managers Association shows three Bozie originals, all painted alongside longtime partner, Judy. After Judy died in March, Baton Rouge Zoo officials began looking for a new home for Bozie (elephants must live in herds).
More recently, one of Bozie's paintings was auctioned off to raise money for tsunami victims in Sri Lanka.
Bozie will arrive in Washington this summer. This past spring, the National Zoo opened Elephant Trails, a $56 million upgraded elephant habitat. The new housing includes heated flooring, a wading pool and seven outdoor enclosures.
There's not currently an artist's studio, but we're sure the zoo will make accommodations for Bozie's passion project.
Take a look at Bozie's new home:
PHOTO GALLERY
Elephant Trails
BEFORE YOU GO