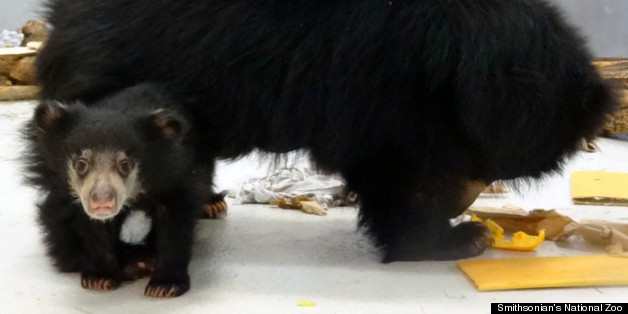 WASHINGTON -- Say hello to Hank!
The National Zoo let Facebook users choose the name of their newest sloth bear, and Hank it is. The four-month-old bear's name honors parents Hana and Francois, nicknamed "Frank."
830 people voted for the name Hank. Ravi, "sun" in Hindi, and Bandar, "monkey" in Hindi, received 615 and 219 votes each, respectively.
Click through the slideshow for some adorable photos of the National Zoo's sloth bear Hank:
PHOTO GALLERY
Sloth Bear Hank
Born on December 19, 2012, the newly-named Hank is in the midst of training sessions.
He's been living in a den with his mom Hana near the zoo's Asia Trail exhibit. The public can watch Hank grow up on the Sloth Bear Cub Cam until he makes his public debut, hopefully during the summer.
According to the International Union for Conservation of Nature, sloth bears are listed as vulnerable because populations in their native Bhutan, India, Nepal and Sri Lanka are decreasing due to loss of habitat and poaching.

BEFORE YOU GO