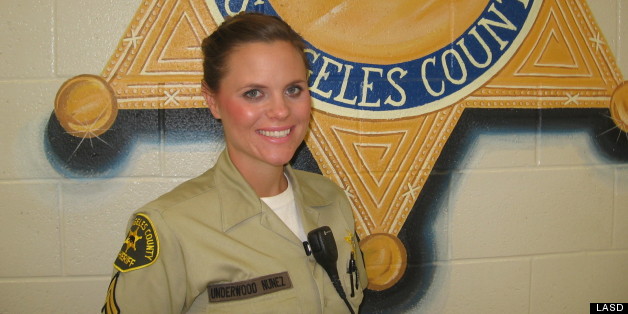 When Deputy Jenna Underwood-Nunez heard cries for help coming from a nearby lake, she and her 5.5 month baby bump rose to the occasion.
While eating dinner with her family on the Silverwood campgrounds in San Bernardino County Saturday, the Los Angeles County sheriff's deputy heard cries of distress.
When she got up to see what the commotion was, Underwood-Nunez saw splashing about 200 yards into the lake and realized someone was drowning. She jumped into the lake fully clothed, only to find that the splashing was coming from the victim's brother, who was yelling for help. The real victim was already 15 feet under water, at the bottom of the lake.
Underwood-Nunez dove underwater until she found the victim, who was no longer breathing. She pulled him to shore and managed to revive him with four rounds of CPR. The victim, a 17-year-old high school senior, is expected to fully recover. He is slated to graduate this June.
Underwood-Nunez is a 6-year veteran of the Los Angeles County Sheriff's Department and works at the Century Regional Detention Facility.
BEFORE YOU GO
PHOTO GALLERY
Pregnancy Time Lapse Videos