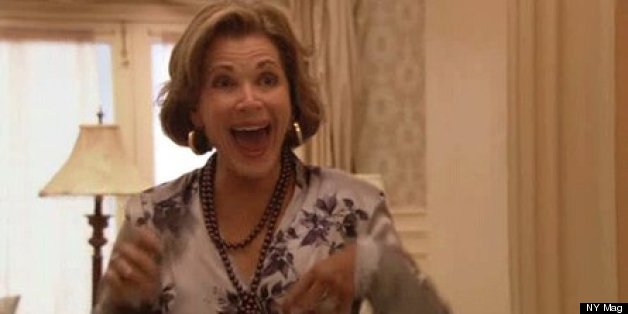 The new season of "Arrested Development" will be released on Netflix on May 26. Obviously, we've all been marking off the days on our Ladies Of Literacy calendars, but how will we know when the precise moment arrives?
Thankfully, you can sign up for a service that will text you at the exact moment "Arrested Development" hits Netflix. Amazing, right?! We're pretty excited.
Though everything we read suggests the fourth season goes live at 3 a.m. ET, we wouldn't want to wait a second if it came earlier. So all you have to do is text "ANN" to 619-EGG-VEAL (619-344-8325), and the guys behind the service (Jonathan Gottfried and Michael Selvidge of Twilio), will text you when the time comes. It's like MAGIC!
Once you get the text, just get comfy...
Grab a drink...
And watch. You can also call the number for a special surprise! If you're not caught up with "Arrested Development" before the season 4 premiere...
BEFORE YOU GO
PHOTO GALLERY
Netflix Tips And Tricks