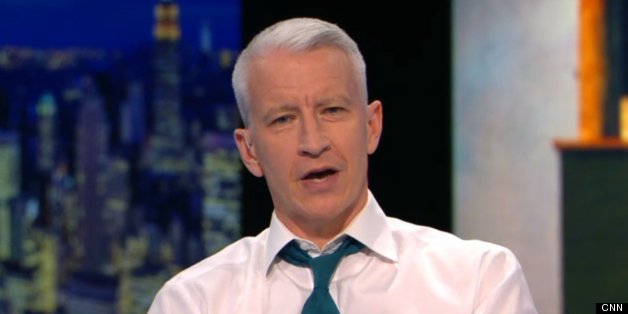 CNN may have had a strong ratings month during April, but some of its new experiments are still struggling in the ratings.
It's no secret that CNN is in overhaul mode, and when you're in overhaul mode, you start trying a million different things out. New chief Jeff Zucker has been tinkering with everything from anchor pairings to graphics to story selection. He's also bringing back shows like "Crossfire," and adding sports to the network's lineup.
But there is clearly an itch on CNN to have its own show like "The Five" or "Morning Joe." Those programs are, more than anything, delivery systems for the chemistry between their anchors, and they've been very successful for Fox News and MSNBC, respectively. Many of CNN's daytime shows now have a panel segment built in, as four or five pundits sound off on the news of the day with Brooke Baldwin or Don Lemon.
There's also an itch to do something with the 10 PM hour, which is normally the home of an Anderson Cooper repeat. A recent attempt at a weeklong panel show, "To the Point," fizzled in the wake of dismal ratings. This past week, Cooper himself led a new experiment, as he turned his repeat hour into another panel show. Because Cooper is slightly more prestigious than, say, Donny Deustch, he was able to get A-list guests like Christiane Amanpour and Eva Longoria to join him. But, as Deadline assiduously documented on Friday, viewers didn't appear too interested:
The new panel-style show that ran Monday-Thursday was the least-watched broadcast on cable news in the time slot and the second-lowest in the adults 25-54 demographic ... On average over the week, the revamped "AC360" garnered 503,000 viewers, and 167,000 in the demo ... The temporary new "AC360" had one win -- beating Last Word in adults 25-54 -- but that pales when compared to the double-digit drop the show saw compared with the week before: From Monday-Thursday, AC 360 down 32% in viewership and 34% in the demo from the 10 PM edition of AC 360's performance April 22-25.
BEFORE YOU GO
PHOTO GALLERY
Anderson Cooper Through The Years