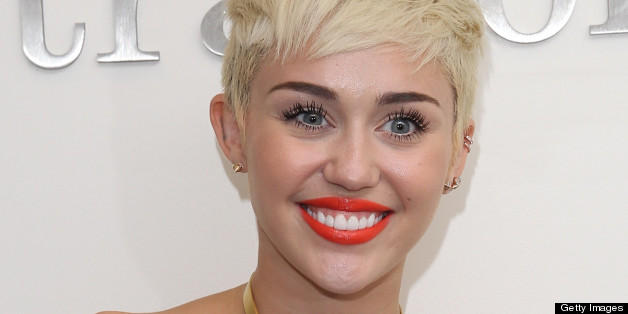 The young stars of Hollywood made headlines this week as they revealed some surprising details about their personal lives.
Now, let's face it, Amanda Bynes is going to continue to tweet bizarre messages and strange photos, but she's starting to make us worried. The 27-year-old star shared her weight-loss goal on Twitter this week, posting:
About to put on makeup! I weigh 135, I've gained weight! I need to be 100 lbs! twitpic.com/cn7gtx

— Amanda Bynes (@AmandaBynes) April 30, 2013
For someone who is 5 feet 8 inches, Bynes should weigh no less than she already does. Oh no.
In better news, Miley Cyrus admitted that although she and Liam Hemsworth aren't spotted out together as much anymore, they are still engaged. In an interview with Elle U.K., the 20-year-old says, "We have a house together and dogs. It just seems right to be wearing this ring and to be committed. But we keep our relationship low-key and don't talk about it any more. We were too nice to the world and gave them too much insight –- into my life and my puppies and my house –- and I just don't feel they get that privilege any more."
Cyrus also told V Magazine that she "wishes" she could spend more time with Hemsworth, but is confident that their relationship is as strong as ever.
Also this week, Gwyneth Paltrow shared some racy marriage advice, LiLo headed off for 90 days in rehab, Kim Kardashian jetted off to Greece and then Paris and Heather Locklear landed herself a new man.
See the best photos of the week below:
BEFORE YOU GO
PHOTO GALLERY
Celebrity News & Photos