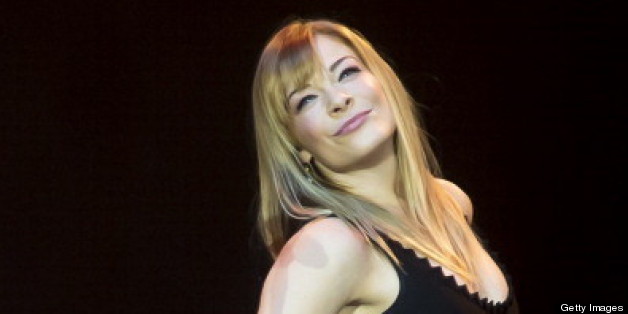 May 4 marks the 15th anniversary of the release of LeAnn Rimes' hit album, "Sittin' on Top of the World."
Released in 1998, "Sittin' on Top of the World" was a major success for Rimes, hitting No. 3 on the Billboard 200 and going platinum. The album gave Rimes hits such as "Commitment" and "Nothing' New Under the Moon."
Releasing her first studio album at the age of 13, the now 30-year-old Rimes is set to release a new album, "Spitfire," next month.
The singer's personal life has been the subject of much media attention in recent years. Rimes married actor Eddie Cibrian in 2011 after she and Cibrian began an affair while married to other people. Rimes has taken to responding to the media buzz on her Twitter page, often attempting to laugh off the scandalous rumors.
In celebration of the anniversary of "Sittin' on Top of the World," we've compiled lyrics from the album and tweets from Rimes -- test your knowledge of the singer below by guessing if her words are from song lyrics or Twitter messages.
PHOTO GALLERY
Celebrity News & Photos
BEFORE YOU GO