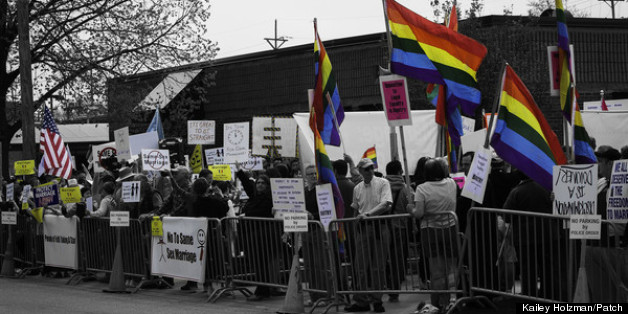 Hundreds of opponents of same-sex marriage gathered Saturday morning outside State Rep. Ron Sandack's Downers Grove office, where they also faced off with gay rights activists staging a counter protest.
The Defend Marriage rally was organized by the Illinois Family Institute, a conservative non-profit that opposes Senate Bill 10—the Religious Freedom and Marriage Fairness Act—which was passed by the Illinois Senate in February and is awaiting a vote by the House.
A counter-protest was organized by two Chicago-based pro-LGBTQ groups, the Civil Rights Agenda and the Gay Liberation Network.
Read more on Downers Grove, IL Patch