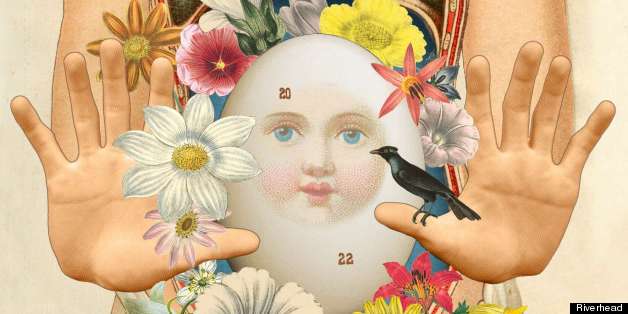 A Guide To Being Born by Ramona Ausubel
Riverhead Books, $26.95
What is it about?
This unusual short-story collection follows the life cycle from birth to death through different, fantastical stories.
Why are we talking about it?
Ausubel's debut novel, No One Is Here Except All Of Us, was one of our favorite books of last year. This book has received a lot of pre-release attention, showing why Ausubel is one of the most imaginative and provocative rising literary stars.
Who wrote it?
Ramona Ausubel grew up in Santa Fe, and holds an MFA from the University of California. Her work has appeared in The New Yorker and Electric Literature, and she currently lives in Santa Barbara.
Who will read it?
People who enjoy fresh voices in modern literature. Fans of George Saunders will find a lot to enjoy in Ausubel's writing, as will readers of Junot Díaz and Argentine fabulist Julio Cortázar.
What do the reviewers say?
New York Times: "Each story in this collection finds a way to record the tensions between the corporeal and the invisible, the forces that animate us but ultimately can't be dissected, our anti-anatomies."
Publishers Weekly: "A charming, at times precious collection of stories that tackles the frustrations and fantasies of being alive... the author's greatest triumphs come in narratives that weave the defeated with the absurd."
Impress your friends:
The remarkable cover is adapted from an illustration by the artist and surrealist writer Lou Beach.
Opening line:
The grandmothers - dozens of them - find themselves at sea. They do not know how they got there. It seems to be afternoon, the glare from the sun keeps them squinting. They wander carefully, canes and orthotics, across the slippery metal deck of the ship, not built for human passage but for cargo. Huge shipping crates are stacked at bow and stern. The grandmothers do not know what it means. Are we dead? they ask one another. Are we dying?
Typical passage:
The boys like to watch Miss C walk down the hall, all those hands and fingers moving together under her clothes, beckoning. This evening, when she makes a trip back and forth to her car, the football team turns from the field where the lowering winter sun skates the grass pink. They watch her search in her bag for keys, which come out glinting. Her hair picks up the light in the usual way, but it is her body that receives it in waves, like she is the surface of the ocean and all the water inside is angling for a peek at the great open space of the sky.
Correction: There was a typo in the opening line section, "desk" instead of "deck". It has now been corrected.

BEFORE YOU GO
PHOTO GALLERY
Best Books of 2013?