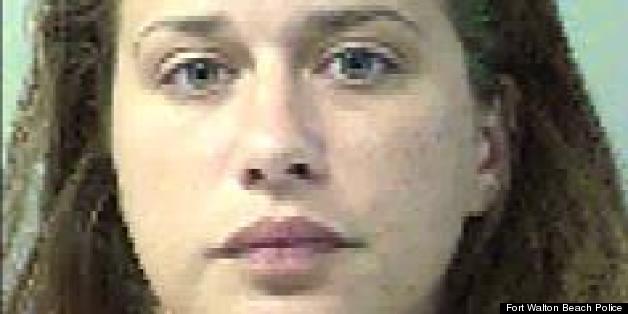 She wanted to make love in this club, in this club, in this club -- and it led to her arrest.
Alicia Fawn Chessher, 26, was caught having sex in the bathroom of a Fort Walton Beach, Fla., club last week, but it was her alleged tangle with officers that landed her in jail.
Chessher -- who's been arrested in the past on charges of attacking a cop -- was escorted out of the Block nightclub after her restroom romp, the NWF Daily News reports. The hot and bothered clubgoer allegedly punched a staff member and tried to attack others on her way out.
She also struck a responding officer in the chest. A report obtained by the Sun-Sentinel states that she appeared highly intoxicated, with slurred speech, dilated pupils and a "staggered stance." She was restrained, but she continued to kick at officers and refused to enter a patrol car. She even allegedly tried to escape the police vehicle -- so cops pepper-sprayed her.
Chessher was charged with disorderly intoxication, battery on a law enforcement officer, and resisting arrest with violence.
BEFORE YOU GO
PHOTO GALLERY
Too Much To Drink?