We didn't think Jason Wu had a punk-designing bone in his body. The 30-year-old designer is best known for his ultra sophisticated creations for the First Lady Michelle Obama. However, Jason showed off the range of his sartorial talent Monday night at the Met Gala with an edgy gown he created for Alicia Keys.
The "Girl On Fire" singer looked awesome wearing the black leather halter bodice and garnet-hued sequin skirt. She also added a few crimson highlights to her punk-appropriate bob to fete the evening's theme. Great minds think alike, because Kerry Washington also got colorful with her mane for the festivities.
Here's a look at Alicia's Met Gala gown. Not what you'd expect from Jason Wu, huh?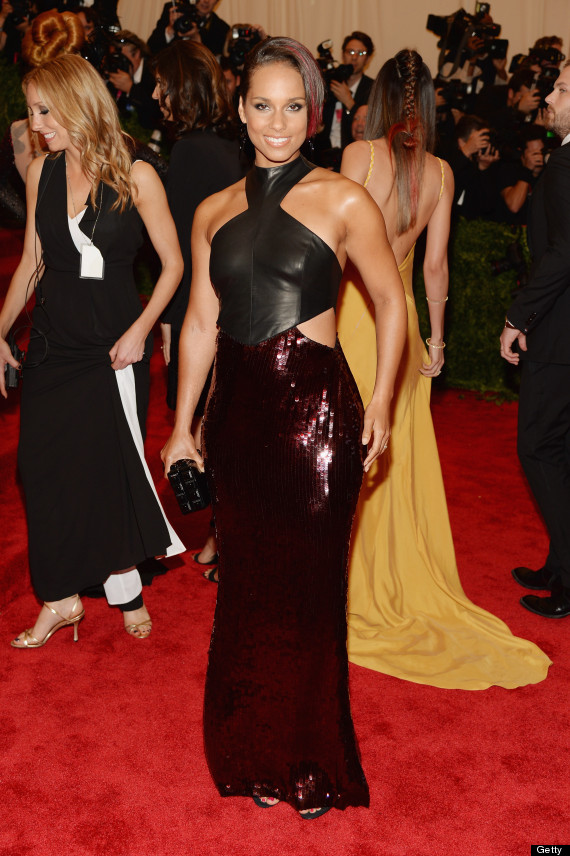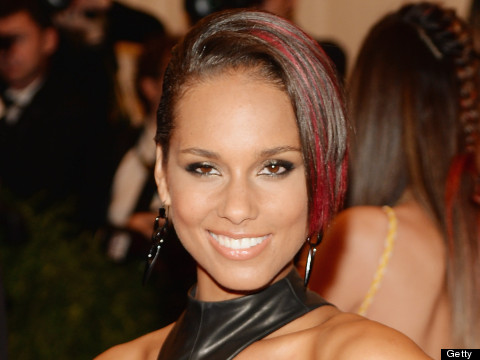 All the looks from the Met Gala 2013 red carpet:
PHOTO GALLERY
Met Gala 2013 Red Carpet Arrivals