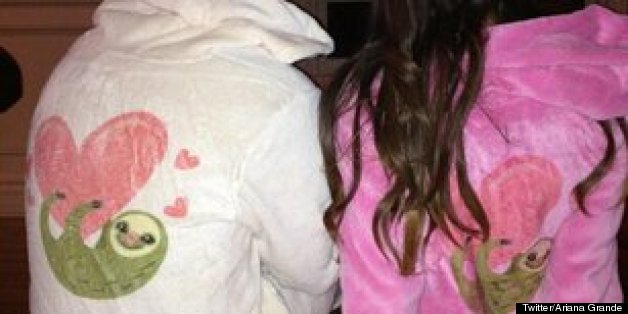 We already knew that Ariana Grande was pretty awesome, but just in case you needed an extra reason to love the 'Sam & Cat' star, we've found it.
For Jai Brooks' birthday, Ariana gave her boyfriend the ultimate surprise: a sloth!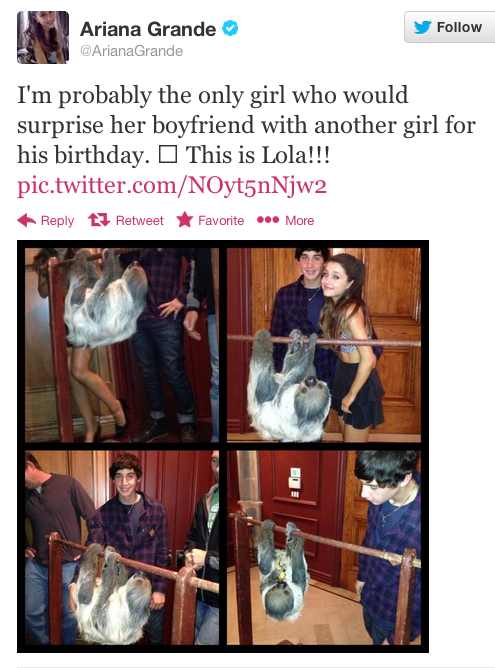 Yep. We're pretty sure that Ariana wins the award for Best Girlfriend Ever. See below for the "Aww"-worthy pics of Lola the sloth that Ariana shared on Twitter last night: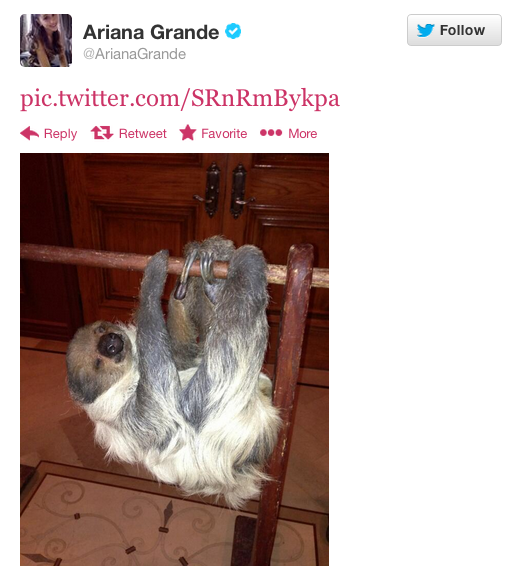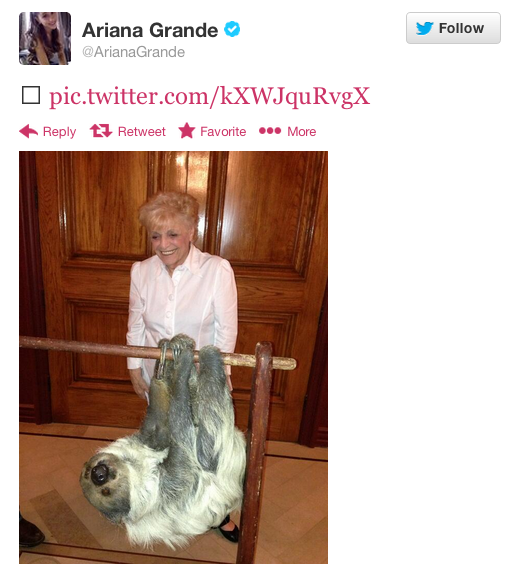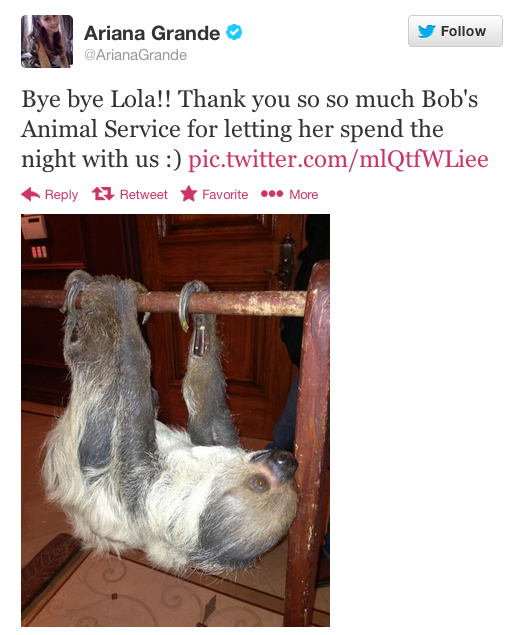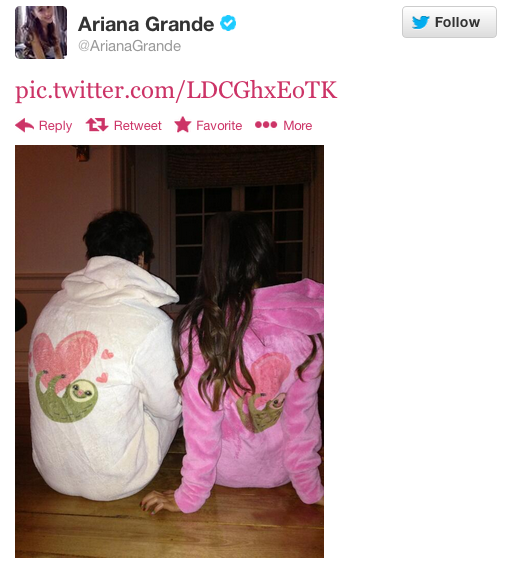 As Jai put it, "When your girlfriend brings you a sloth to your party, that's when you know she's a keeper."
We couldn't agree more.
BEFORE YOU GO
PHOTO GALLERY
Ariana Grande Photos
http://www.tumblr.com/tagged/ariana+grande+gif