Insects may not make the best pets, and not everyone may love them, but they're still insanely photogenic.
So meet Bruce.
(Story continues below)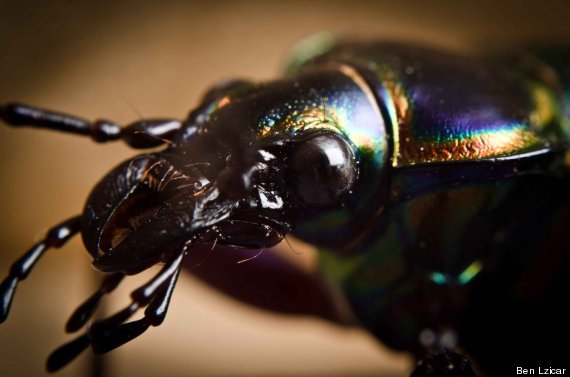 Photographer Ben Lzicar found the beetle and decided to try his hand at a little macro photography, and the resulting shots are simply stunning.
"Bruce is known as a Fiery Searcher beetle (Calosoma scrutator), they hunt down catterpilars in early spring, I found this guy and decided to take a few pictures of him inside," Lzicar wrote on his Facebook page. "I let him go with half a grape and some bacon, which he really enjoyed."
The use of pesticides has proven problematic for other insects such as bees. The European union recently imposed a temporary ban on a certain class of pesticides in an attempt to save declining populations.
Check out more photos of Bruce, and other insects captured by Lzicar, below.
BEFORE YOU GO
PHOTO GALLERY
Insect Macro Photography