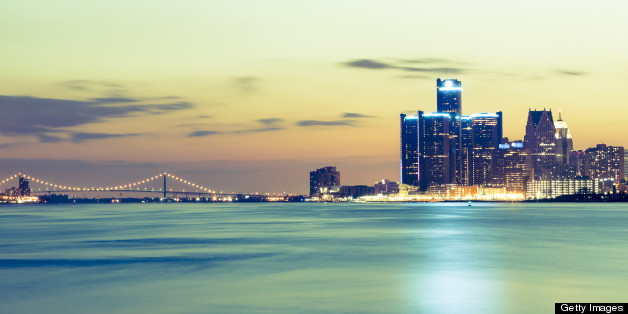 Detroit: It's American's greatest comeback city. Or at least, that's what the Detroit Metro Convention & Visitors Bureau (MDCVB) would have a national audience believe. The slogan will be used in a new advertising campaign that will launch nationwide in July, reports Detroit Free Press columnist Tom Walsh.
That might be fine and good for the MDCVB and folks who are deciding whether to book their next event at Cobo Center or at Indiana Convention Center, an Indianapolis equivalent with a similar amount of space, but we're not sure it represents Detroiters as a whole.
To be fair, "Detroit, America's Greatest Comeback City" has a nicer ring to it than "The Crossroads of America" where "Hospitality is Contagious," slogans found on the ICC's website. In fact, our hospitality crosses countries -- the MDCVB claims it promotes the entire metro area, as well as Windsor, Canada.
But still, we think we can find a slogan that represents Detroit more accurately, or at least more humorously, than this latest advertising attempt. Below, check out our list of ideas, culled from historic designations, song lyrics, T-shirt slogans and, of course, Twitter. Vote for your favorite and tweet your own witty words to @HuffPostDetroit for a chance to be added to the list.
PHOTO GALLERY
Vote For Your Favorite Detroit Slogan: May The Catchiest Motto Win
BEFORE YOU GO