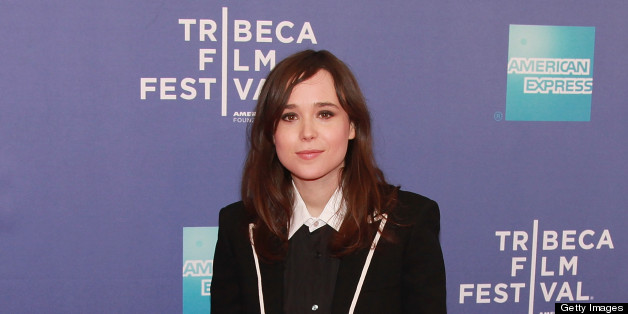 "X-Men: Days of Future Past" has become like a high school reunion for past graduates from Dr. Xavier's School for Gifted Youngsters.
Director Bryan Singer has reunited most of the cast from the original two "X-Men" films that he directed with actors from Brett Ratner's "X-Men: The Last Stand" and Matthew Vaughn's "X-Men: First Class" for the new film. That means Hugh Jackman, Halle Berry, Ian McKellen and Patrick Stewart are sharing the same IMDb page as Michael Fassbender, James McAvoy and Jennifer Lawrence. (The "X-Men: Days of Future Past" storyline deals with time travel and alternate dimensions, which accounts for the presence of old and young "X-Men" characters.)
Singer has frequently used Twitter during the "X-Men" production process to break news about the film (sometimes, ahem, false news), and the director took to social media once again on Friday to unveil a first look at Ellen Page's "X-Men" return. Page played Kitty Pryde in "X-Men: The Last Stand," making her the third actress in three "X-Men" movies to take on the mutant role. (Sumela Kay and Katie Stuart made cameo appearances in "X-Men" and "X2: X-Men United.") She'll return to the series for "X-Men: Days of Future Past," her first collaboration with Singer.
Hello, Kitty @ellenpage #XMen #DaysofFuturePast twitter.com/BryanSinger/st…

— Bryan Singer (@BryanSinger) May 3, 2013
Page can be seen next in "The East," a thriller that Fox Searchlight will release on May 31. "X-Men: Days of Future Past" is due out on July 18, 2014.
PHOTO GALLERY
Celebrity News & Photos
BEFORE YOU GO