The "Kid's Corner" website of a company that specifically makes rifles for children is no longer working just days after one of its products lead to the death of a 2-year-old, inciting national controversy.
Keystone Sporting Arms, the owner of Crickett rifles for kids, appears to have taken down not only the "Kid's Corner" section of its website, but also its Twitter and Facebook accounts, as first reported by Mother Jones. The disappearances come just a week after a 2-year-old was fatally shot with a Crickett rifle in Kentucky.
Not all of Keystone Sporting Arm's website is down, only the website's "Kid's Corner," which featured images of children holding and shooting Crickett rifles.
Keystone Sporting Arms did not respond immediately to a request for comment from the Huffington Post but referred Mother Jones to an attorney who said Crickett Firearms website was "inundated and corrupted" by an unexpected rush of visitors. (You can click over to Mother Jones for their full story.)
The company, which produced 60,000 rifles for kids in 2008, according to AP, has come under fire from opponents who take issue with advertising that they say specifically targets children. The gun industry has spent millions attempting to lure children into the market after experiencing some signs of decline in recent years, The New York Times reports.
Keystone Sporting Arms produces two lines of .22-caliber rifles specifically for kids, NBC News reports. The 5-year-old who shot his 2-year-old sister received his Crickett rifle as a present last year, according to Slate. The boy did not realize that a shell had been left in the gun.
Here's a screen shot captured by Mother Jones of the website's "Kid's Corner":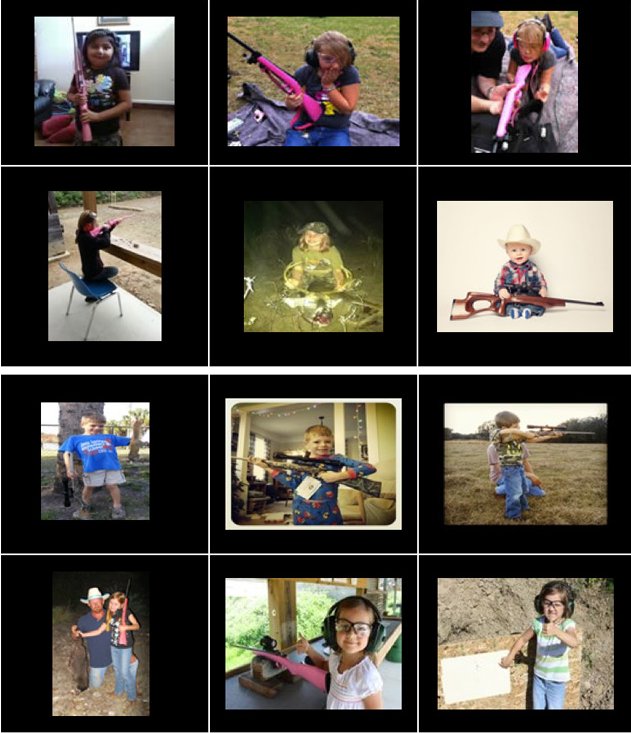 Now when you visit the website, this is all that comes up:


Here's an example of one of the advertisements from Cricket Firearms:
BEFORE YOU GO
PHOTO GALLERY
Executives Making The Most Money Off The Gun Industry