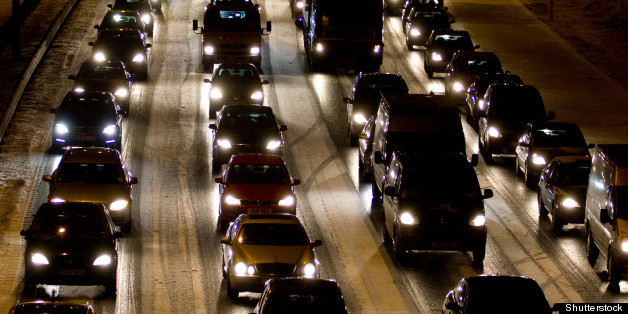 A Louisiana court recently struck down a state law that makes it a felony for immigrants to drive without documents that demonstrate they are in the country legally, according to multiple reports and court documents.
In a court opinion that cited the contributions made by "those who crossed oceans and deserts to come here," Louisiana Circuit Court Judge Sylvia Cooks wrote that the state of Louisiana "lacked the Constitutional authority" to enforce the law .

Cooks' May 1 decision also noted the law is trumped by federal immigration legislation, rendering it further obsolete.
The Louisiana law, known as Revised Statute 14:100.13, gives a maximum punishment of a year in prison and a $1,000 fine to any non-citizen who cannot prove their legal U.S. status to police when pulled over.
The law also says such a person will have his license canceled and be "immediately" reported to Immigration and Naturalization Services.
In making her decision, Cooks cited a controversial 2012 Supreme Court decision that struck down several parts of a similar law, Arizona's SB 1070, but upheld its most divisive provision, which required Arizona law enforcement officers to determine the immigration status of anyone they stopped, detained or arrested and whom officers had reasonable suspicion might have been in the U.S. illegally.
The case in Louisiana's appellate court involved a 30-year-old Honduran man, Alexis Sarrabea, who was arrested for driving without documentation in southern Louisiana and put in jail for more than three months. Cooks' decision threw out Sarrabea's conviction.
As the Baton Rouge Advocate points out, the Louisiana Attorney General has said the controversial law, which was passed in 2002, was more of a way to combat terrorism than to crack down on illegal immigration. But now, the law is used to target Hispanics, Frank Barber, a Louisiana attorney who handled a similar case recently, told the Advocate.
"They're just shaking people down unnecessarily," Barber told the outlet.
If the state appeals, the matter will be escalated to Louisiana's Supreme Court, local ABC affiliate KATC-TV notes.
Correction: A previous version of this article said Frank Barber was Alexis Sarrabea's attorney. In fact, Chad Ikerd is Alexis Sarrabea's attorney; Frank Barber handled a similar case in a different parish where the judge ruled part of the law was unconstitutional.
BEFORE YOU GO
PHOTO GALLERY
7 Things To Know About Immigration Reform