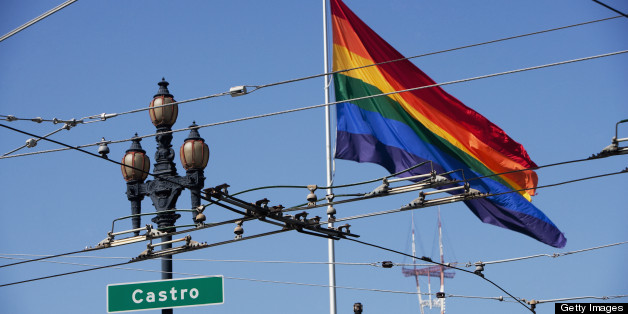 San Francisco's Castro District may get its first gay gentlemen's club, but some of the neighbors aren't happy about the idea.
Randy Rooser SF (RR-SF), which was described in a press release as "an upscale restaurant and gay burlesque club with a philanthropic approach," will reportedly serve specialty cocktails and a local, sustainable menu, while also featuring non-nude strip dancing.
"From what they presented to me, it appears to be a go-go dancing, semi-strip club," said Terry Asten Bennett of the Merchants of Upper Market and Castro Association to the San Francisco Chronicle.
"Our aim is to bring an upscale dining and entertainment experience to the Castro and the gay community at large," said Adam Alberti, a spokesperson for the club.
According to Socketsite, RR-SF hopes to make the Castro club a flagship location for a chain of clubs.
But despite the owners' promise of a tasteful club, not everyone is getting in line behind it. Neighbors have raised eyebrows over a host of issues, including the club's location at Castro and Market Streets--directly adjacent to Harvey Milk Plaza and the Castro's famous rainbow flag.
"There are a lot of concerns in the community," said Supervisor Scott Wiener, who represents the Castro District, to The Huffington Post. "Some people are concerned about converting a retail space into another alcohol-serving establishment; some are concerned about having a strip club at a site with such historical significance and the problems that it could potentially end up causing in the area."
Wiener told the owners of the club that community outreach would be a necessary step in the process.
"I'm hoping they'll talk to the neighborhood and merchant groups and start a dialogue," said Wiener. "If you're going to build something like this, you need to build community support."
BEFORE YOU GO
PHOTO GALLERY
28 Drag Kings