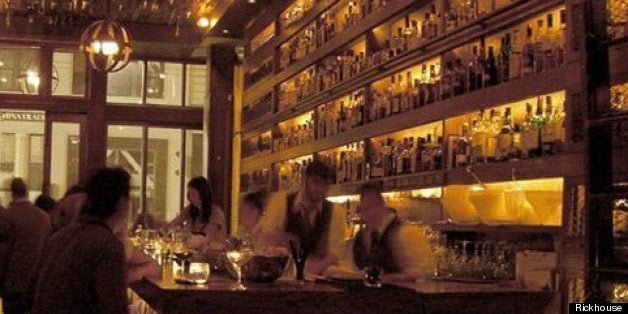 The secret's out, San Francisco.
Not that Rickhouse--the speakeasy-style bar in the Financial District--was ever really underground. (The Huffington Post San Francisco staff may or may not have spent a few happy hours crowded around a table the size of a coaster.) But now that GQ has named it one of the ten best whiskey bars in the country, we don't think we'll be getting our drinks any faster.
"You'd feel like you're picking from a whiskey geek's private stash, if it weren't for the crowd of attractive people with the same intel," wrote GQ.
Rickhouse too crowded? Check out our editors' other favorite San Francisco whiskey bars in the slideshow below:
PHOTO GALLERY
San Francisco Whiskey Bars
BEFORE YOU GO