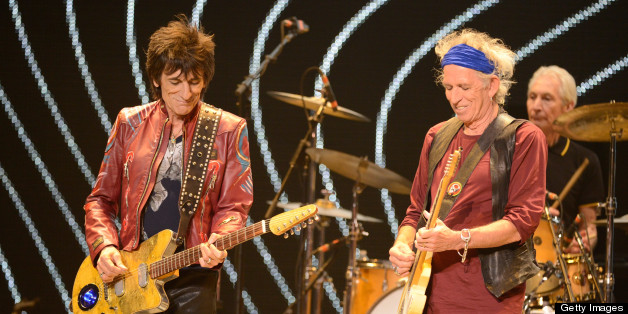 It has been a rough week for the Rolling Stones.
News broke this weekend that the veteran rockers were having trouble selling tickets to a recent Los Angeles show. Tickets to the Stones show were priced in the range of $250 to $600 -- an amount that angered some fans and made the tickets hard to sell. Days before the concert, tickets were made available for $85, likely in an effort to fill the stadium.
The Guardian is now reporting that this altering of ticket prices may affect the band members' paychecks for the tour.
"Total disaster," an unnamed source told the UK publication. "Too expensive and no vibe on the shows … it's a terrible way to go out. What's the band gonna do? Say 'we're not going to play if you touch our gross?'"
Made up of Keith Richards, Mick Jagger, Charlie Watts, and Ronnie Wood, the Rolling Stones are in the midst of a "50 and Counting" tour, celebrating the band's 50th anniversary.
For more, head over to The Guardian.
PHOTO GALLERY
Rolling Stones 50
BEFORE YOU GO