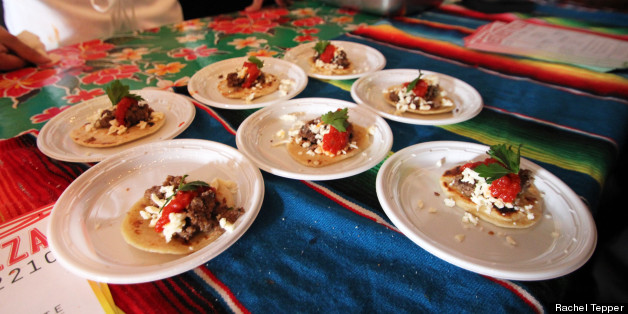 On Sunday, HuffPost checked out Luncha Libre: The Thrillist Taco Knockout, which featured a heck of a lot of inventive tacos and free-flowing beer and margaritas.
The shindig was crowded and boisterous, partly thanks to some excellent live music, and the air redolent of greasy meats and fried tortillas. We were in heaven.
Among our favorite tacos were the the pizza-esque ones from Best Pizza, which featured crumbled meatballs and pizza-dough tortillas, and the lamb belly tacos from Tequila Park Taqueria topped with habanero-mint salsa. We've also got to give a shout out to NY Sushi Ko for its totally-out-of-this-world "uni taco" heaped high with sea urchin and garnished with wasabi peas.
Check out the photos below to see what went down.
PHOTO GALLERY
Thrillist's Taco Knockout
BEFORE YOU GO