The author of today's cute kid note has his heart in the right place. He just needs a spelling lesson.
Title: "I Will Miss You..."
Author: Timmy
Age: 6
The backstory: While the family was preparing for a move from Chicago to Florida, Timmy's dad found this heartfelt farewell from his son to his... "hoes."
Don't worry, Timmy: One day, leaving your house in Chicago will just be a point on the timeline of your life. In the meantime, maybe you can join a correspondence course in spelling with these other kiddos.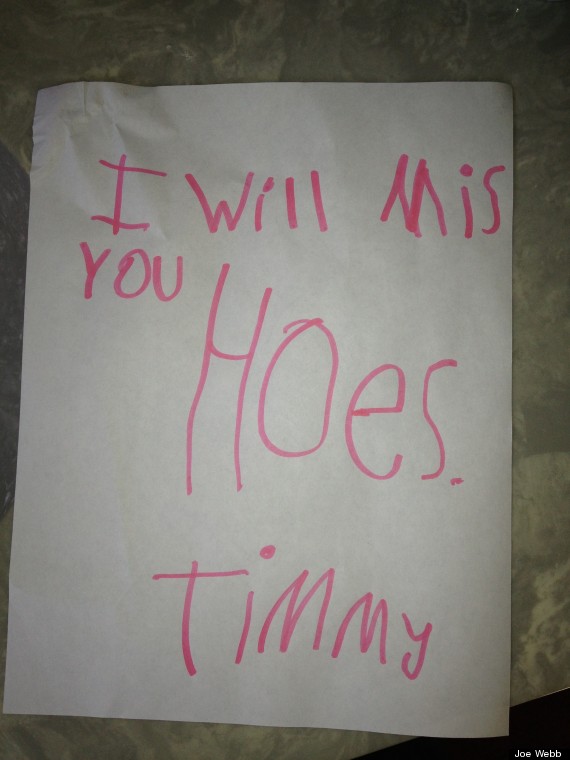 Has your child drawn or written something adorable? Send a photo, along with your child's name and age, to kidnotes@huffingtonpost.com or via Facebook or Twitter -- and it may be featured as our Cute Kid Note of the Day.
Next Cute Kid Note of the Day: The Daddy Guilt Trip
BEFORE YOU GO
PHOTO GALLERY
Cute Kid Notes